Longo: "Jag trivs bra i Inter"Longo: "I like it here"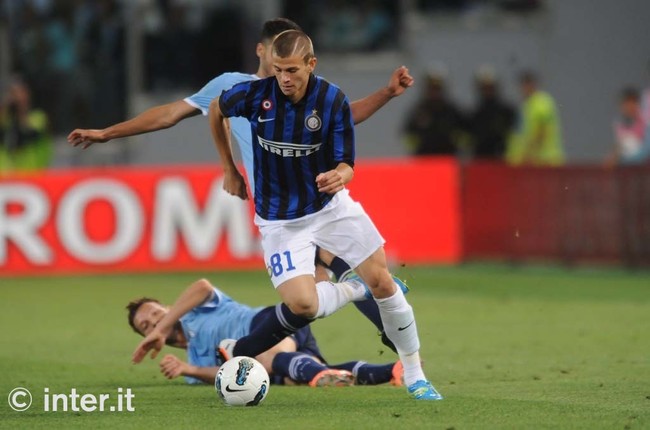 Han spräckte nollan för Inter i gårdagens träningsmatch mot de indonesiska All Star-laget och idag talar han om matchen. Fcinternews.it ger oss Samuele Longos syn på gårdagens match och sin roll i Inter.
"Det var väldigt varmt, så väldigt kvavt när man spelar här. Men jag trivs i Inter och i den positionen jag fick spela på har jag möjigheten och friheten att röra mig på det sättet jag är van vid. Det är så jag föredrar att spela och när jag får spela på rätt position så kommer målen av sig själva."
Yesterday he scored the first goal for Inter against the Indonesian All Star-team. Today he speaks about the game and his feelings about Inter. Fcinternews.it provides us with the full statement from youth striker Samuele Longo.
"It is very hot here, it is hard to play under the conditions. I like it here in Inter and in the position I played yesterday I feel more at home and I get the possibilites to move in the way I am used to. That's how I prefer to play and when I am in position, the goals just comes by itself"