Laudisa: "Det kommer hända mycket"Laudisa: "Actions will be made"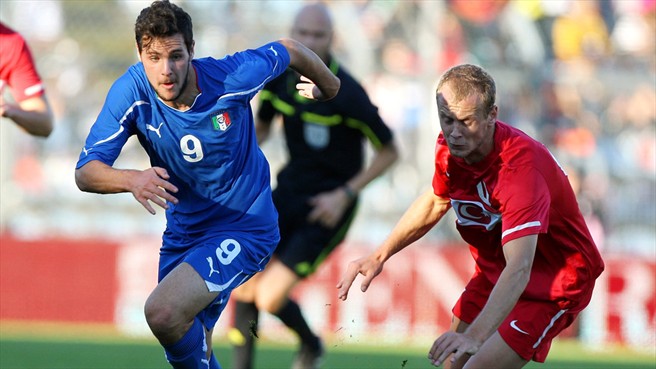 Gazzetta della Sports mercatoexpert Carlo Laudisa går snabbt igenom Inters förehavanden på transfermarknaden, mycket i fokus på Inter och Genoas förhandlingar.
"Det har varit lite svårigheter mellan Marco Branca och Lo Monaco, men den fina relationen mellan Moratti och Preziosi står kvar. Det finns en överenskommelse om att Inter kommer köpa Longo, men att han kommer att spela med Genoa nästa säsong. Därefter kommer man förhandla om Mattia Desto."
"I övrigt så kan vi se det så här. Kommer Handanovic så försvinner Julio Cesar, kommer Mattia Destro så försvinner Giampaolo Pazzini. Det finns också chanser kvar att knycka Giovinco om inte Juventus agerar snart."
Carlo Laudisa, mercato-expert for La Gazzetta della Sport, spoke today about Inters plans for the mercato, mainly about what deals can be made between Inter and Genoa.
"There has been some complications between Branca and Lo Monaco, but the strong bond between Preziosi and Moratti stands victorious. There has been an agreement in where Inter will buy Samuele Longo, yet he will play for Genoa next season. Thereafter, it will be negotiations for Mattia Destro."
"Otherwise we can see it like this; If Destro comes, Pazzini leaves and if Handanovic arrives, then it's goodbye to Julio Cesar. Also, there is still chances to bring Giovinco to Inter, especially if Juventus does not act soon."