Melkamu Taufer – Inters supertalangMelkamu Taufer – Inters supertalent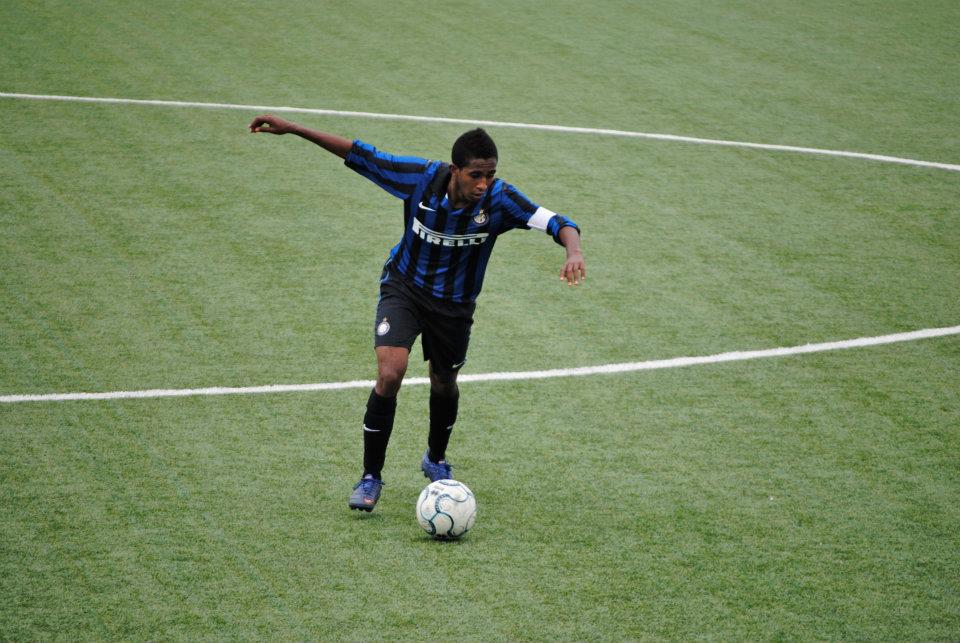 Calciomercato.it skriver idag om en av Inters mest lovande talanger i de bakre leden. Melkamu Taufer, född i Etiopien 1998 men är italiensk medborgare. Han ses som i Inter som den näste Balotelli och gjorde i dagarna debut för det italienska landslaget under en match mot Turkiet i Brescia, hans hemstad. Såhär lät hans uttalande efter matchen.
"Det känns fantastisk att spela i den blåa tröjan framför vänner och familj. Jag kom från Brescia och har vuxit mycket i Inter. Nej, jag är inte den nye Balotelli. Jag är Taufer."
För er som vill checka Taufer så är här en video från 2010, där han dock spelar på mittfältet. Taufer är nummer 8.
[youtube id="Enter video ID (v=HnDDW3mNDEE)" width="600″ height="350″]
"It's amazing to play in the blue shirt infront of friends and family. Since I came from Brescia to Inter I have ivolved a lot. No, I'm not the new Balotelli, I am Taufer."
For those of you who like to checkout Taufer, here is a video from 2010, Taufer is in this match on the midfield. Follow number 8.
[youtube id="Enter video ID (v=HnDDW3mNDEE)" width="600″ height="350″]