Mihajlovic avslöjar: "Moratti frågade mig om Lazar Markovic"Mihajlovic reveals: "Moratti asked me about Lazar Markovic"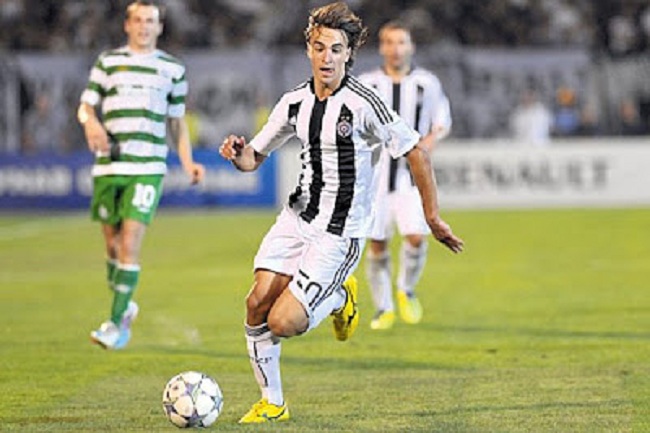 En talang som lyckades förtrolla hela San Siro och där även Massimo Moratti är den unge serbiske talangen Lazar Markovic. Just emot Inter så visade 18-åringen sina kvalitéer när han anföll med bollen vid foten. Lazar är en talang som inte har lämnat vår käre president oberörd och efter matchen för cirka två veckor sen ville Moratti veta mer och tog därmed upp kontakten med Inter före detta andra tränare, Sinisa Mihajlovic,som känner till Markovic mycket väl och berättar om hans möte med Moratti.
"Moratti? Ja han frågade mig om Markovic efter matchen. Han var imponerad av hans rörelsemönster och hans snabbhet. I Italien så har alla tidningar skrivit om honom. Jag pratade personligen med Lazar både före och efter matchen."
Den serbiske förbundskaptenen fortsätter sen att tala om torsdagens drabbning i Belgrad.
"Jag sa innan matchen i Milano att för Partizan så skulle det vara enklare att slå Inter på sin egna hemmaplan, men Partizan spelade bra i Milano och förtjänade inte att åka hem med 0 poäng. Jag blev lite illa berörd efter matchen för att de italienska medierna talade endast om de serbiska supportrarna och inte något om laget, som har många unga talanger."
Källa: fcinternews.it
A talent who managed to mesmerize San Siro, with that Mr. Moratti included, was the young serbian talent Lazar Markovic. Against Inter the 18-year-old showed his qualities when going forward with the ball at his feet. Lazar didn't leave Moratti untouched and therefor our president chose to talk to our old assistent coach, Sinisa Mihajlovic, for more information about Markovic, whom he knows very well.
"Moratti? Yes, he asked me about Markovic after the game. He was impressed by his movement and his velocity. In Italy almost every newspaper has written about him. I personally talk to Lazar both before and after the game in Milan."
The Serbian head coach then continued to talk about the match on Thursday.
"I said before the game in Milano that Partizan would have a easier time winning at home in Belgrad, but they really played well in Milan and they didn'tdeserve to go home empty-handed. I'm also a bit upset that the italian media chose only to talk about the serbian supporters and none about the team, whenPartizan Belgradhas so many young talents.
Source: fcinternews.it