Luca Banti to oversee Sampdoria – InterLuca Banti dömer Sampdoria – Inter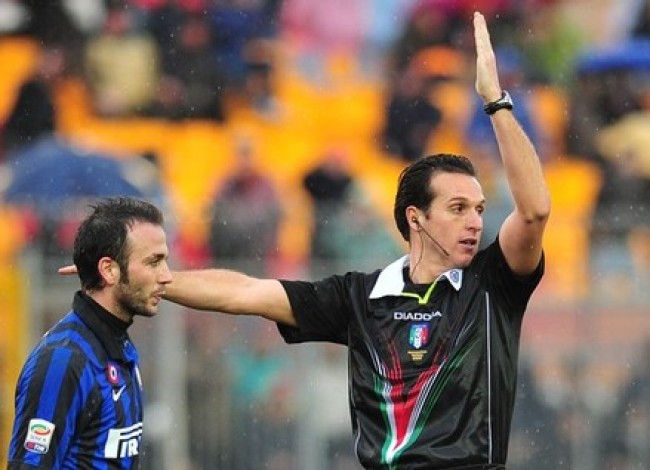 The team of officials previously announced for Sampdoria v Inter, tomorrow at 18:30, has been confirmed. Luca Banti of Livorno will take charge, with Di Fiore and Dobosz as his assistants and Bianchi as his fourth official. Additional assistants Gervasoni and Giannoccaro complete the line-up.
Source: Inter.it
Det blir samma domar-team som skulle dömt matchen mellan Sampdoria v Inter som kommer att få göra det imorgon kl. 18:30,. Luca Banti från Livorno kommer att vara huvud-domare, med Di Fiore och Dobosz som assisterande och Bianchi kommer vara fjärde domare. Straffområdesdomare kommer vara Gervasoni och Giannoccaro.
Källa: Inter.it