Capozucca on Palacio: "A deal Inter's sporting director Marco Branca should be commended for"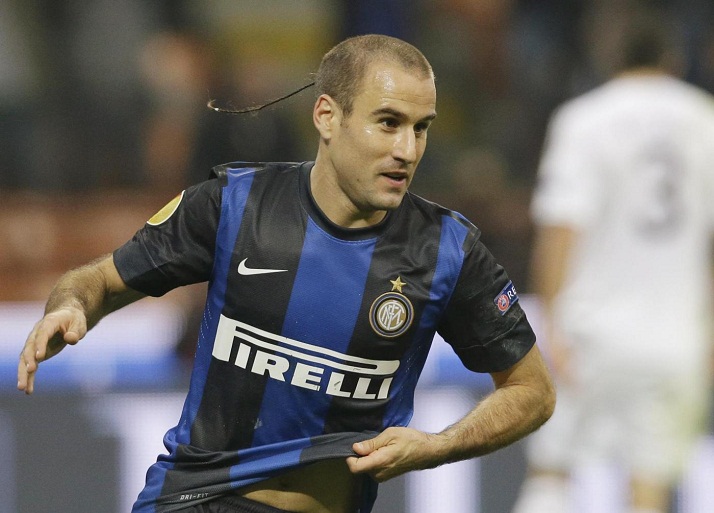 Thirtyeight appearances and twentytwo goals makes Rodrigo Palacio one of the most prolific players in Inter this season. It was a shame that he suffered a severe muscle injury that will probably keep him away from the pitch for a minimum of one month and thereby destroying the season finale. Our colleagues at fcinternews.it, however, wanted, to pay tribute to the excellent progress that the Argentine has made by gathering the opinions from his former technical director in Genoa: Stefano Capozucca, one of the few who know well of Trenza's qualities.
Direttore, a severe injury for Palacio.
"It was a shame with this muscle injury, it really wasn't what was needed, given the fine form he was in, but such things happen in football and all professionals know it."
How would you assess the Argentine's season?
"He's done very well, he has scored many goals and made many assists. If I must say what I think it's just those who aren't familiar with Rodrigo who can be surprised at his performances."
So you are not surprised.
"I'm definitely not surprised. I considered him, and still consider him to definitely be a champion, given that he has done well both in Genoa and in a great club like Inter."
Who is to be commended for this deal?
"Just like I said earlier, this is a deal that Inter's sporting director Marco Branca should be commended for. This because he wanted Palacio at all costs when he met us. Of course the trophies, and the triple, must be forgotten in this case."
Many wonder why Palacio came to Milan one year late?
"It was thanks to Genoa. Two years ago, we did not sell him because we needed him to achieve our goals. However as Inter came back and bought Rodrigo the Monday after last season ended."
Finally, how does your future look like?
"My contract with Genoa expires in June. I am waiting for an appointment and we'll see what happens in the coming weeks."
Source: fcinternews.it