Pasa and Garritano in Prima Serata: "For the two of us…"Pasa och Garritano i Prima Serata: "För oss två…"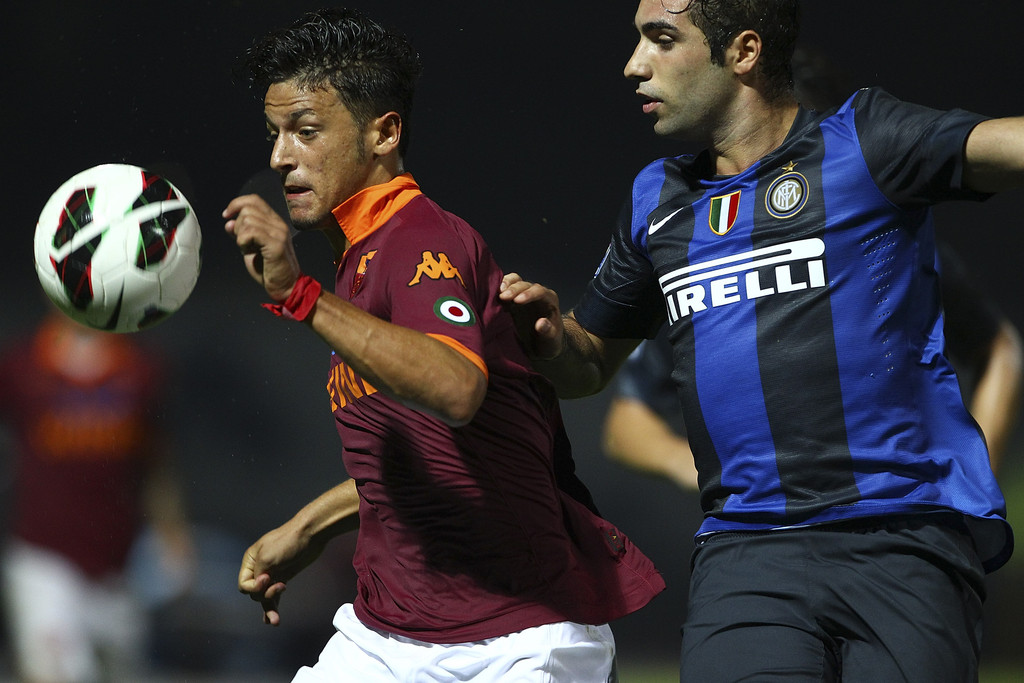 Luca Garritano and Simone Pasa have been teammates for five years and tonight, they vistited Inter Channel's Prima Serata together, talking about everything that involves Inter in their lives. The first question is how they both felt to debut for the first team.
"It was a great thrill", says Garritano. "I came to Inter at the age of fourteen, I started with the Giovanissimi and then the Primavera, only to make the final step to the first team. I dedicate all this to my family who have supported me at all times."
Simone Pasa speaks about his debut aswell:
"It was strong emotions, when I made my debut at Sao Paolo in Naples, it's one of the most beautiful stadiums in Italy. I would never have thought that I could be playing for Inter, but now the dream has become reality.
Pasa then reveals who is closest to him in the Nerazzurri-squad.
"Marco Benassi is the teammate that I feel closest to", says Pasa. Meanwhile Garritano turns his head on the training ground to another person:
"Javier Zanetti is the one that struck me most of all."
"I always try to do the best I can", says Garritano. "For in my position in these games, to put to much pressure on yourself is only dangerous. Yet, I don't have to prove anything."

Luca Garritano och Simone Pasa har varit lagkamrater i Inter i fem år och nu besöker de tillsammans Inter Channels program, Prima Serata. Först börjar de prata om hur det kändes att debutera för A-laget.
"Det va jättespännande", säger Garritano. "Jag kom till Inter vid fjorton års ålder och gick genom ungdomslagen, upp till Primaveran och därefter fick jag ta steget upp till A-laget. Jag tillägnar den äran till min familj som alltid har stöttat mig."
Även Simone Pasa talade om sin debut mot Napoli förra helgen.
"Det var mycket starka känslor att kliva ut på Sao Paolo i Neapel, det är en av de vackraste arenorna i Italien. Jag hade aldrig trott att jag skulle få spela för Inter. Men nu har drömmen äntligen blivit verklighet."
Pasa avslöjar för oss vem som står honom närmast i Inter.
"Marco Benassi är den lagkamraten som jag alltid har klickat bäst med", säger Pasa medan Garritano har en annan som han gärna söker sig till på träningsplanen.
"Javier Zanetti är nog den som har imponerat och påverkat mig mest", säger han.
"Jag försöker alltid göra mitt bästa", säger Garritano. "Att lägga för mycket press på sig själv är bara skadligt, istället gör jag vad jag kan för jag har ännu inte mycket att bevisa."