Tuttosport – Tottenham Hotspurs chasing Fredy GuarinTuttosport – Tottenham jagar Fredy Guarin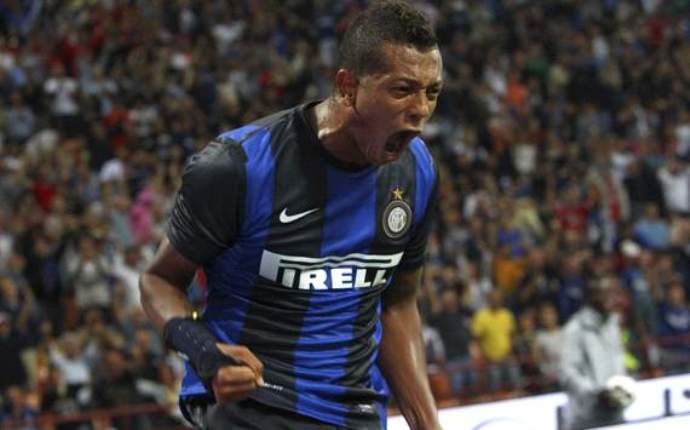 Tuttosport's Federico Masini and Salvatore Riggio write that Tottenham Hotspurs and a host of Italian teams have shown an interest in Fredy Guarin but that Inter don't want to sell. "Inter want to keep Guarin but if an offer were to arrive that would be to good to turn down…" the newspaper writes.
Tuttosports Federico Masini och Salvatore Riggio skriver att Tottenham Hotspurs och ett gäng italienska klubbar har visat ett starkt intresse för Fredy Guarin men att Inter inte vill sälja. "Inter vill behålla Guarin men om ett stort bud skulle dyka upp som man inte kan säga nej till…" skriver tidningen.