Head coach of Argentina: "I follow Ruben Botta with special care"Argentinske landslagstränaren : "Jag följer Ruben Botta med extra uppmärksamhet"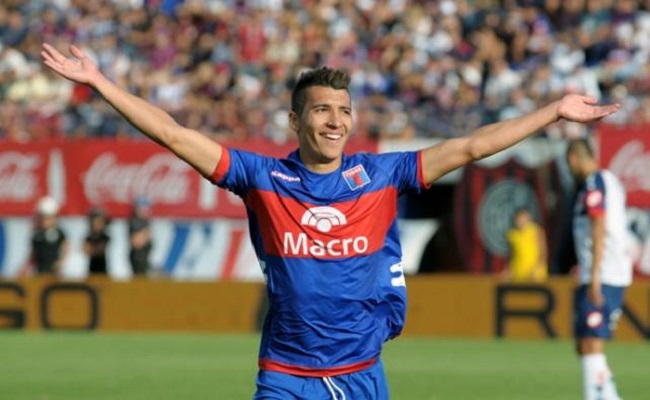 The Argentine coach Alejandro Sabella was interviewed by Estadio Futbol, the International-coach revealed a little bit of his take on Ruben Botta.
"I like all the youth-players in Racing because they play fantastic fotball, but to be honest i follow Ruben Botta with certain care".
That's a strong signal that's being sent to our upcoming Argentine player with the golden left foot. For Ruben that's a motivation to come back even stronger, maybe he will take a place in the Argentine-squad in the future? That would've been marvelous to see.
Source: Fcinternews.it
Argentinas tränare Alejandro Sabella intervjuades av Estadio Futbol, Landslagstränaren avslöjar lite om sin syn på vårt nyförvärv Ruben Botta.
"Jag gillar ungdomarna i Racing för att de spelar fantastisk fotboll, men trots det så följer jag med extra uppmärksamhet Ruben Botta".
Detta är en stark signal som sänds mot vår blivande Argentinska spelare med den gyllene vänsterfoten. Det är även en stark motivering till varför Ruben skall komma tillbaka i form så fort som möjligt, tar han kanske plats i landslaget? Det hade varit underbart att se.
Källa: Fcinternews.it