Diesse: "If there is interest from Inter, that good, but"Diesse: "Om där finns intresse från Inter, det tycker jag är bra men"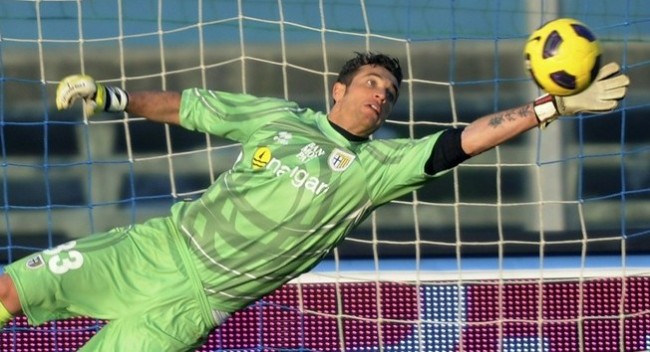 Among all the names circulating to replace Handanovic, there's now one more, Antonio Mirante, Parma. Diesse Preiti was interviewed by Soccorweb24 and denied that there is contact with Inter.
"Mirante has done well here in Parma and has done it for many years, his performances have not gone unnoticed among clubs, there are not only interest from Italy. If there interest from Inter, I think it's good, but I want to make clear there is no official contact with the Nerazzurri, it is not okay to start giving weight to a speculation that theoretically does not exist ".
Source: fcinternews.it
Bland alla namn som cirkulerar att ta efter Handanovic, finns där nu ytterligare ett, Antonio Mirante, Parma. Diesse Preiti har intervjuats av Soccorweb24 och förnekar att det finns kontakt med Inter.
"Mirante har gjort det bra här i Parma under många år, hans prestationer har inte gått obemärkt förbi bland klubbar, där finns inte bara italienskt intresse. Är där intresse ifrån Inter, det tycker jag är bra, men jag vill klargöra där finns ingen officiell kontakt med Nerazzurri, Det är inte okej att börja ge tyngd åt en spekulation som teoretiskt inte existerar".
Källa:fcinternews.it