Sky – Mazzarri wants Inter, but may take a break or go to AnzhiSky – Mazzarri vill till Inter, men kan komma att göra ett uppehåll eller gå till Anzhi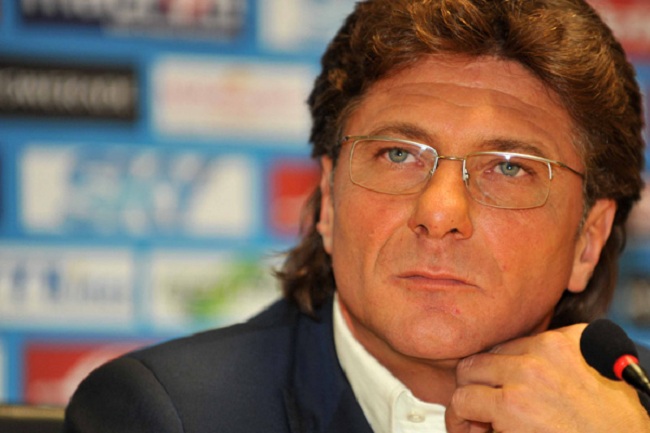 Inter and Walter Mazzarri is still in the balance. According to Sky, the coach will bid farewell to Napoli during the press conference after tonight's game. His immediate future does not look to be with Inter, a solution deemed acceptable for the coach, but where Stramaccioni by all accounts will be confirmed. Now a new possible scenario has emerged, namely that Mazzarri will announce that he will take a break a few months for health reasons. Not a year, but a little time for reflection, for this reason, and with the hope that Inter will call.
However, there is a huge bid from Anzhi which might change his mind. Eto'o is reported to have talked about Mazzarri with his former teammate Goran Pandev and Anzhi want him. Sky stresses that Mazzarri wants Inter but as long Stramaccioni stays it is a complex theory, and will only be assessed in the event that Moratti fires the young Roman. Because of this, the theories of a break or Anzhi are more likely. Rumors of Roma has subsided and Mazzarri will not stay in Napoli. We'll have to wait for his decision…
Source: fcinternews.it
Inter och Walter Mazzarri är alltjämt i vågskålen. Enligt Sky kommer tränaren att ta farväl till Napoli under presskonferensen efter kvällens match. Han närmaste framtid ser dock inte ut att bli i Inter, en lösning som anses godtagbar för tränaren, men där Stramaccioni av allt att döma får fortsatt förtroende. Det har nu dykt upp ett nytt möjligt scenario, nämligen att Mazzarri kommer att meddela att han göra ett uppehåll på ett par månader av hälsoskäl. Inte ett år, men lite tid för eftertanke av denna anledning och med en förhoppning om att Inter kommer att höra av sig.
Det finns dock ett stort bud från Anzhi som gör att han kan komma att vackla. Eto'o uppges ha pratat om Mazzarri med sin tidigare lagkamrat Goran Pandev och Anzhi vill ha honom. Sky betonar att Mazzarri vill till Inter men så länge Stramaccioni är kvar är det en komplex teori och kommer endast kunna bedömas i händelse av att Moratti sparkar den unge romaren. Utifrån detta är teorierna om ett uppehåll eller Anzhi mer troliga. Ryktena om Roma har avtagit och Mazzarri kommer inte att bli kvar i Napoli. Vi får vänta på hans beslut…
Källa: fcinternews.it