Maggio's agent: "Mazzarri wants him, but he won't leave"Maggios agent: "Mazzarri vill ha honom, men han lämnar inte"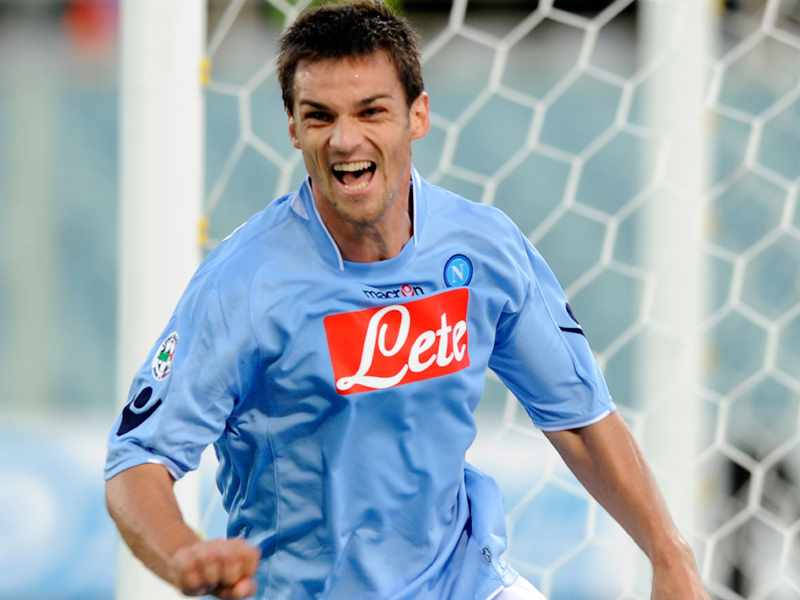 Christian Maggio's agent Massimo Briaschi spoke today to Calciomercato.it about his client and the recent approached by Walter Mazzarri and his new club, Inter.
"The interest of Inter? It 's true that Mazzarri knows and wants Maggio but his situation is not there is no win", said Briaschi. "At the moment, there is no sign that makes me think he can leave Napoli. He still has a long contract with Napoli (until June of 2015, ed) and his will is to continue with the club. He has a wonderful relationship with his teammates, the club and the city. "
Christian Maggios agent Massimo Briaschi pratade idag med Calciomercato.it om sin klient och närmanden från Walter Mazzarri och hans nya klubb, Inter.
"Inters intresse? Det är sant att Mazzarri tycker om Maggio och vill ha honom, men jag ser inte att han kan lämna Napoli. Han har ett långt kontrakt (till juni 2015. red) och han trivs bra i Napoli. Maggio har en fin relation med lagkamraterna, med klubben och med hela staden", säger Briaschi