CdS: "One of Ranocchia or Guarin will leave Inter"CdS: "En av Ranocchia eller Guarin kommer att lämna Inter"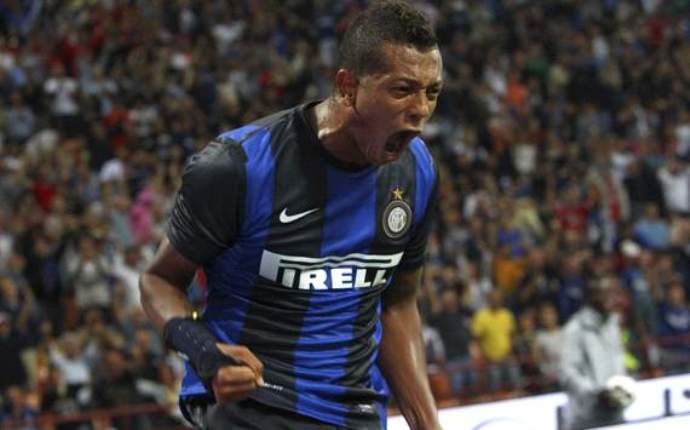 According to Corriere dello Sport Inter is hoping to sell at least Ranocchia or Guarin. Juventus has shown interest for Ranocchia, in a deal, Marrone could go in the opposite direction, another thing that can strengthen that Ranocchia is leaving is Samuel's contract renewal and Campagnaros arrival.
Inter are waiting on an official bid from Tottenham on Guarin, the offer may end at 15 million euros, money that will immediately be reinvested in Nainggolan.
Source: fcinternews.it
Enligt Corriere dello Sport så hoppas Inter att kunna sälja Ranocchia eller Guarin eller till och med båda två. Juventus har visat intresse för Ranocchia, I en affär kan Marrone gå åt motsatt håll, något som även kan stärka att Ranocchia lämnar är Samuels kontraktförnyelse och Campagnaros ankomst.
För Guarin så väntar Inter på ett officiellt bud från Tottenham, budet kan hamna på 15 miljoner euro, pengar som kommer att återinvesteras omedelbart på Nainggolan.
Källa: fcinternews.it