Di Marzio: "Inter have contacted Cassano and Belfodil's agents, this is what the deal could look like…"Di Marzio: "Inter har kontaktat Cassano och Belfodils agenter, så här kan affären se ut…"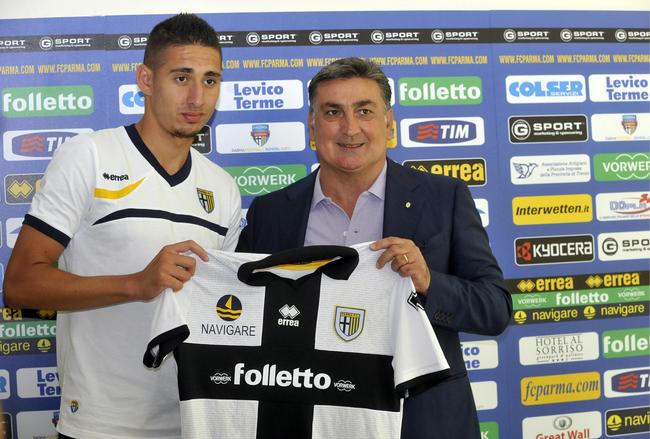 Belfodil and Antonelli, two hot names for Inter on the transfer market. Two deals that are currently being discussed and this is what Gianluca Di Marzio on Sky says: "The operation between Parma and Inter continues, these are the basics: co-ownership of Belfodil for Cassano, a loan of Silvestre and cash. After having summoned Cassano's agent to Parma, Inter called Belfodil's agent. A meeting is scheduled tomorrow during which they will try to reach an agreement.
At 18, Inter, despite Branca's denials, will meet with Genoa at Moratti's office to talk about Antonelli. The deal has already been in the works for several weeks and at the negotiating table are several players who can go to Genoa in a swap deal: Schelotto, Alvarez and even here Cassano. In Genoa and Parma the transfer market with Inter is getting hotter."
Source: fcinternews.it
Belfodil och Antonelli, två heta namn för Inter på transfermarknaden. Två affärer som diskuteras just nu och här är vad Gianluca Di Marzio på sky säger: "Operationen mellan Parma och Inter fortsätter, dessa är grunderna: halva delägarskapet av Belfodil mot Cassano, lån av Silvestre samt kontanter. Efter att ha kallat Cassanos agent till Parma ringde Inter Belfodils agent. Ett möte är planerat i morgon där man kommer försöka nå en uppgörelse.
Klockan 18 kommer Inter, trots Brancas förnekanden, att träffa Genoa på Morattis kontor för att prata om Antonelli. Affären har redan varit på gång i flera veckor och på förhandlingsbordet finns flera spelare som kan gå till Genoa i en bytesaffär: Schelotto, Alvarez och även här Cassano. Hos Genoa och Parma blir transfermarknaden med Inter allt hetare."
Källa: fcinternews.it