Silvestre: "I want redeem myself in Inter's shirt"Silvestre: "Jag vill revanschera mig i Inters tröja"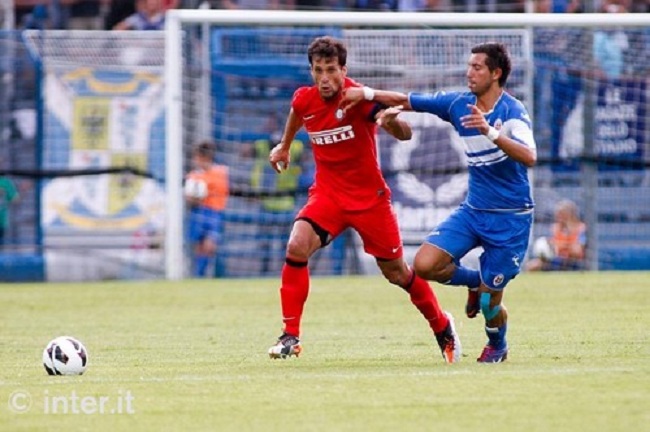 He's ready for redemption and to stay at Inter. Matias Silvestre, the defender who is owned by Palermo and is at Inter on a loan with an obligation to buy, intends to remain at Inter and show what he's worth: "Parma interested in me? I have a contract with Inter and intend to honor it into the last. During the next season, I want to redeem myself and my desire is to do it in Inter's shirt, "said the Argentine, in an interview with TMW.
Source: fcinternews.it
Han är redo för revansch och att stanna kvar i Inter. Matias Silvestre, försvararen som ägs av Palermo och är i Inter på ett lån med köptvång, har för avsikt att stanna kvar i Inter och visa sitt fulla värde: "Parma intresserade av mig? Jag har ett kontrakt med Inter och tänker hedra det in i det sista. Under nästa säsong vill jag revanschera mig och min vilja är att göra det i Inters tröja," sa argentinaren i en intervju med TMW.
Källa: fcinternews.it