Sky: Cassano-Silvestre, Parma pays the wages. ALL DETAILS. Sky: Cassano-Silvestre, Parma betalar lönerna. ALLA DETALJER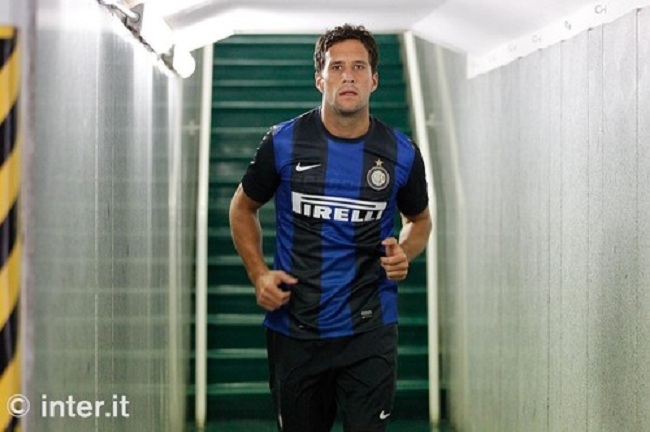 Antonio Cassano and Matias Silvestre could join Parma on a loan in a deal that will bring Belfodil to Inter. According to Di Marzio Parma will pay both Silvestre and Cassanos wages fully.
Source: Fcinternews.it
Authors comment: If it is true that Parma pay the players wages Inters investment in this deal will be very small. Silvestre gains 2 million euros and Cassano gains 3 million euros. Before taxes these players cost Inter 10 million euros, which is the ammount that Inter will pay for 50% of Belfodil. In this way Inter have released two players that Mazzarri doesn't want and have brought a striker that has been asked by the coach, at the same time as the wages have been cut a lot. If, Cassano is to accept the offer ffrom Parma.
Cassano och Silvestre kan gå till Parma in a deal for 50% of Ishak Belfodil. Enligt Gianluca di Marzio kommer Parma betala hela Cassanos lön och även Silvestres lön.
Källa: Fcinternews.it
Skribentens kommentar: Om det stämmer att Parma betalar båda spelarnas lön fullt ut så kommer Inters investering i affären bli väldigt liten. Silvestre har en lön på 2 miljoner euro och Cassano har en lön på 3 miljoner euro. Innan skatt kostar de här lönerna Inter 10 miljoner euro, vilket är summan Inter sägs betala för att få 50% av Belfodil. På så sätt har Inter gjort sig av med två spelare som Mazzarri inte vill ha, fått in en anfallare som tränaren vill ha och sänkt lönetaket. Om nu Cassano skulle acceptera.