Zanzi: "Inter have exercised option to purchase Mudingayi"Zanzi: "Inter har utnyttjat köpoption på Mudingayi"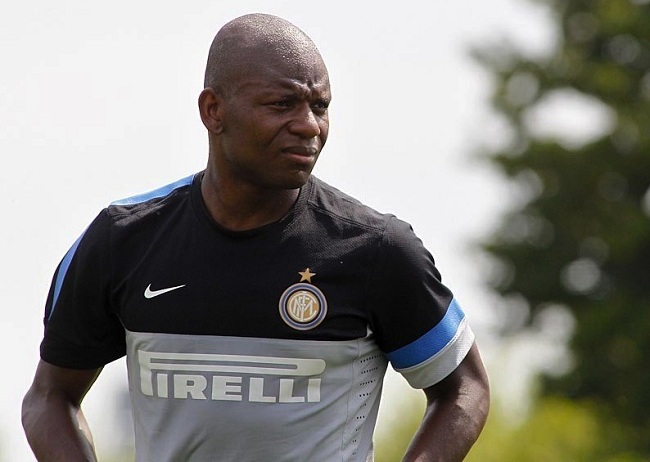 The Belgian midfielder Gaby Mudingayi was during 2012/13 season on loan at Inter from Bologna, but has now been bought by Inter. The news was published by the Corriere della Sera in Bologna and has now been confirmed by Bologna's CEO, Roberto Zanzi, in an interview with our partner fcinternews.it: "There was a purchase option and it has now been exercised by Inter."
The total amount paid was, according to the newspaper, 750, 000. The 32-year-old still has, despite a season full of injuries, the club's confidence.
Source: fcinternews.it
Den belgiske mittfältaren Gaby Mudingayi var under säsongen 2012/13 utlånad till Inter från Bologna, men har nu köpts loss av Inter. Den nyheten publicerades av Corriere della Sera i Bologna och har nu även bekräftats av Bolognas VD, Roberto Zanzi, i en intervju med vår partner fcinternews.it: "Det fanns en köpoption och den har nu utnyttjats av Inter."
Den totala summan som betalats var, enligt tidningen, 750 000 euro. 32-åringen har trots en säsong fylld av skador fortfarande klubbens förtroende.
Källa: fcinternews.it