Botta's agent after Molino's outburst: "Botta's contract expired yesterday and he can listen whatever offers he wants"Bottas agent efter Molinos utbrott: "Bottas kontrakt löpte ut igår och han kan lyssna på vilka bud han vill"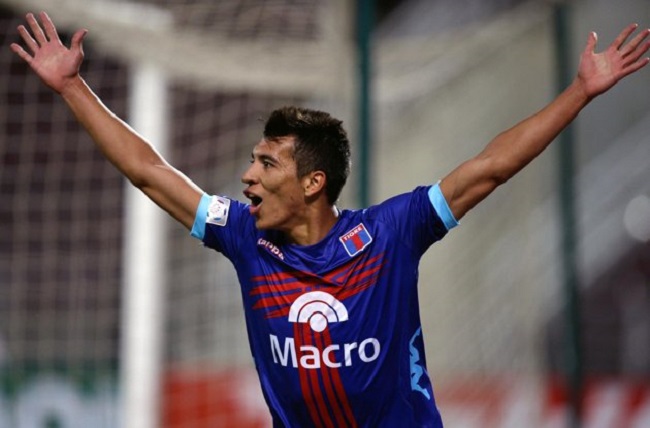 Yesterday, some questions arose in Argentina regarding Rubén Botta. In an interview with a local radio station, Tigre's president Rodrigo Molinos said that "he would use AFA to block any transfer for Rubén Botta." However, soon after the player's agent came out and made clear that "his contract expired yesterday and he's now a free agent and is free to listen to whatever offers he wants. Rubén has given his whole life to Tigre, I don't understand the cause of this anger towards him."
Despite the dispute between the parties, there is nothing to suggest that Rubén Bottas move to Inter is in jeopardy.
Source: fcinternews.it
Under gårdagen uppstod det lite frågetecken i Argentina angående Rubén Botta. I en intervju med en lokal radiostation sa Tigres president Rodrigo Molinos att "använda sig av AFA för att blockera en transfer för Rubén Botta." Spelarens agent gick dock ut kort därefter och klargjorde att "hans kontrakt löpte ut igår och han är nu en free agent och är därför fri att lyssna på vilka bud han vill. Rubén har gett hela sitt liv åt Tigre, jag förstår inte vad som är orsaken till denna vrede mot honom."
Trots tvisterna mellan dessa parter är det inget som tyder på att Rubén Bottas flytt till Inter ligger i farozonen.
Källa: fcinternews.it