(VIDEO) Exclusive INTERview with matchwinner Jonathan: "Inter always wants to win titles"(VIDEO) Exklusiv INTERvju med matchvinnaren Jonathan: "Inter siktar alltid på att vinna titlar"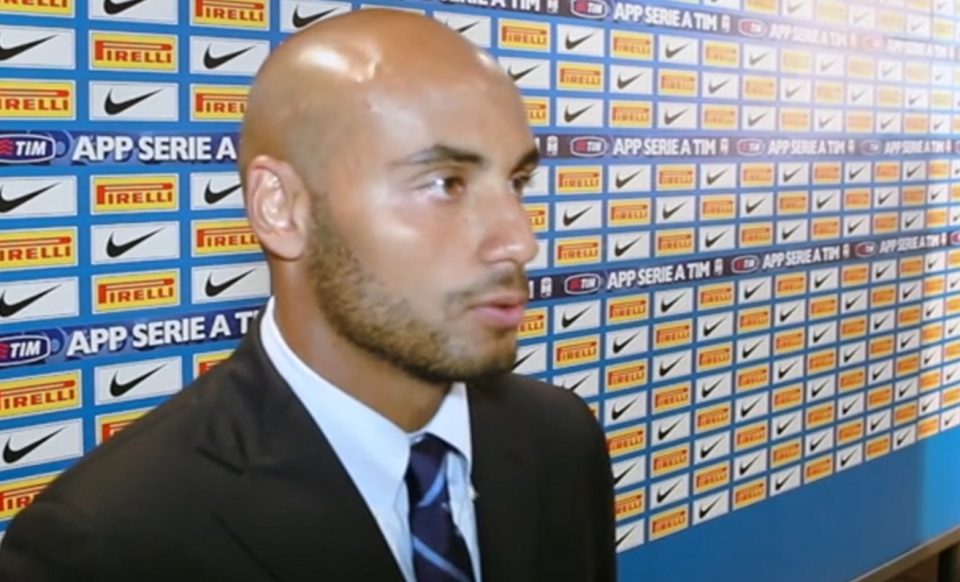 After having scored the winning goal against Fiorentina at the Stadio Giuseppe Meazza, Jonathan Moreira spoke exclusively with SempreInter.com. The video can be seen in the bottom of the article whilst the interview is transcribed here below.
Jonathan you scored the winning 2-1 goal which secured the 3 points today, what are your thoughts on tonights match?
"It was a very tough game something the coach had already prepared us for. After the game everyone said in the dressing-room that we faced a very strong team, but we already knew this. However Inter played very well and managed to turn the match around and secure the win."
Can we begin to talk about an Inter that's going for the Scudetto or do you think it's still to soon to speak about these things?
"I already told all your colleagues that all players who play for Inter have to always think that Inter should try to win the Scudetto. Inter has to always look to try to win all tournaments the team participates in, regardless if it's the Scudetto, the Champions League or the Europa League because Inter is a world class club and has to always try to be at the highest level."
Reporter: Thomas Salme
Efter att ha avgjort gårdagens toppmöte mot Fiorentina på Stadio Giuseppe Meazza fick SempreInter.com en exklusiv pratstund med matchhjälten Jonathan Moreira. Videon kan ses längre ner i artikeln medan intervjun transkriberas här nedan i dess helhet.
Jonathan du gjorde segermålet som betydde 2-1 och säkrade 3 poäng, vad tycker du om matchen?
"Det var en mycket tuff match något som tränaren redan hade förberett oss på. Efter matchen sa vi alla inne i omklädningsrummet att detta var ett mycket starkt lag som vi mötte men det visste vi redan att de var. Inter var dock väldigt bra och lyckades vända och vinna den här matchen."
Kan vi börja prata om ett Inter som går för Scudetton eller är det för tidigt att prata om sådana saker?
"Jag har redan sagt till alla dina kollegor att alla fotbollsspelare som spelar i Inter måste alltid tänka på att Inter ska gå för att vinna Scudetton. Inter måste alltid tänka på att gå för att vinna alla turneringar man ställer upp i, oavsett om det är Scudetton, Champions League eller Europa League man spelar om eftersom Inter är en storklubb i yppersta världsklass och måste alltid ligga så högt upp som möjligt."
Reporter: Thomas Salme