(PODCAST) Studio Inter – The First Episode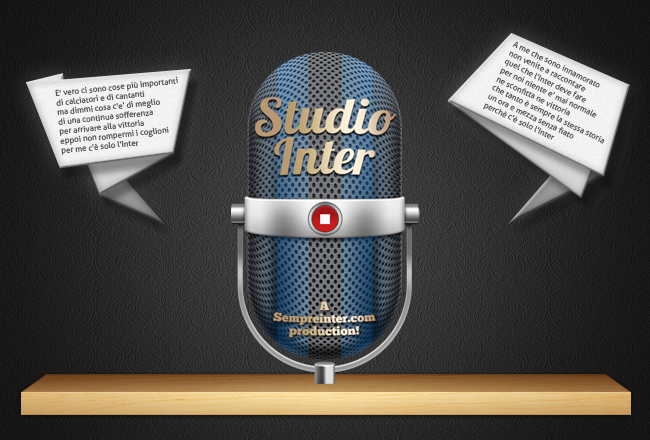 Welcome to the grand  premiere of Studio Inter!
Yes it's finally here, Studio Inter, the only weekly podcast in English dedicated ENTIRELY to FC Internazionale Milano where our motto is 100& Inter 100% of the time, ONLY here on SempreInter.com
This week Ben, Hampus & Nima analyze the matches against Fiorentina and Cagliari, preview the titanic clash against Roma on Saturday, discuss Icardi's brilliance, show Rafa Benitez some much needed love & much much more!
So sit back, relax and join the boys as they go deep into the black & blue world of the Nerazzurri.
Host: Hampus Kärki Lindqvist.
Guests: Nima Tavallaey & Ben Boucher.
Edit/final cut: Lukas Faxå.
Illustrations/design: Nermin Mesic.
If you can't see the player below click here to go directly to the episode.
Get notified when a new episode is up through RSS: https://mondonerazzurropod.podomatic.com/rss2.xml