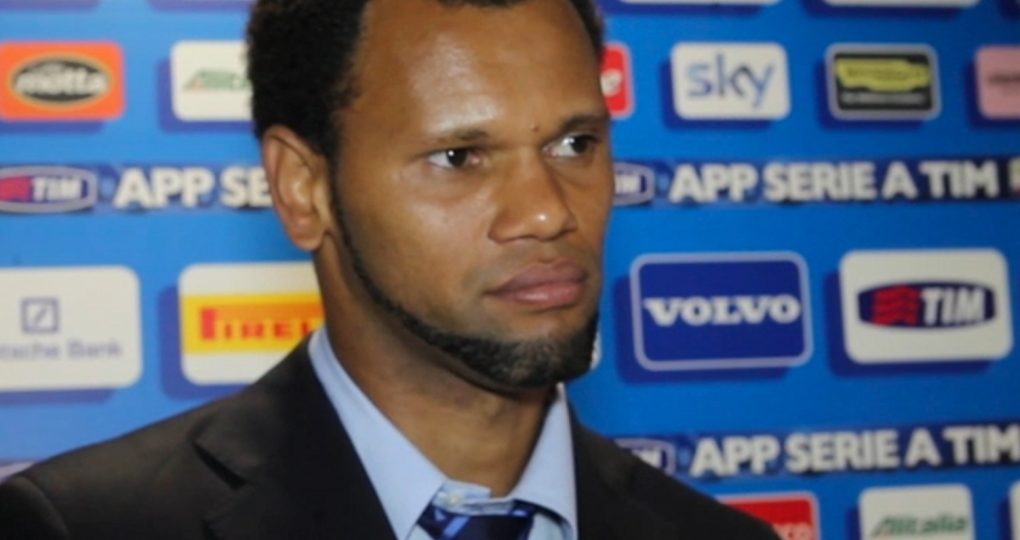 After having helped his team beat Hellas Verona 4-2 in Saturday's 9th round Serie A fixture at the Stadio Giuseppe Meazza in Milano's San Siro district, Portuguese defender Rolando who scored Inter's forth goal, spoke exclusively with SempreInter.com.
The interview is translated to English here  and the video can be seen on the bottom of the page.
"Rolando, first up compliments on your goal. The team started very well in the first half. What do you think of Inter's performance as a whole?
"It was a good game, we gave a good performance and we played very well. The most important thing was that we won, which was what we set out to do after having conceded two goals which is something we will have to work on. However the most important thing was that we were able to win."
How did you feel out there on the pitch tonight?
"It felt very good, it was the 4th match in a row that I'm playing and I'm feeling better and better with every match that I play as I become more familiar with how my colleague's play. That's why it gets easier and easier with every match that goes by."
Soon Portugal will play Sweden in the World Cup play-offs, who do you think will go through?
"I think it will be a fantastic fixture, with many goals but where in the end Portugal will go through to play in Brazil, I'm sorry (smiles)."
Footage by: Thomas Salme exclusively for SempreInter.com
Questions/translation by: Nima Tavallaey