(VIDEO) Exclusive INTERview with Esteban Cambiasso: "Rodrigo Palacio was the Man of the Match"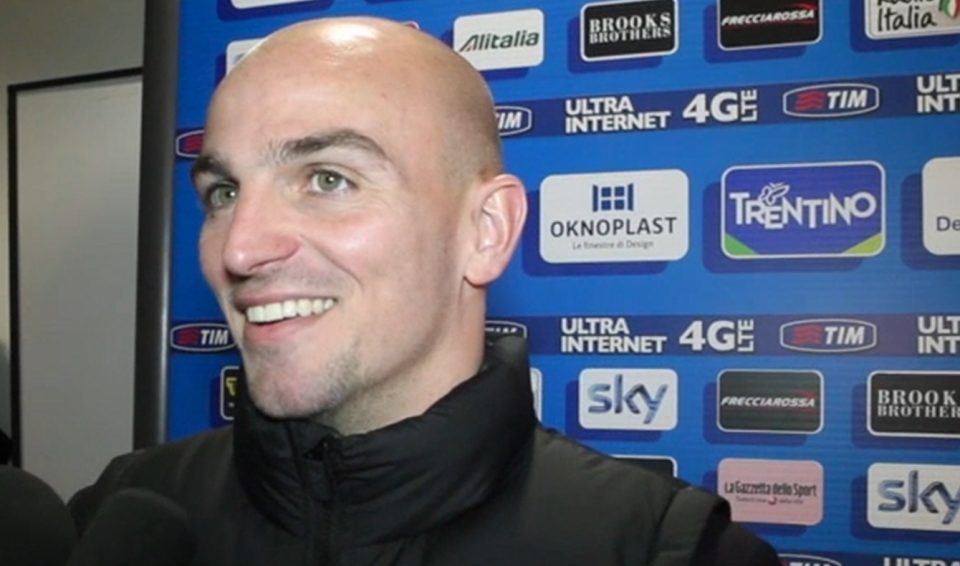 After having helped his Inter beat Milan in a tightly contested Derby della Madonnina, SempreInter.com got to speak exclusively with Inter's deputy-captain, Esteban Cambiasso, who was very happy with the win. The interview can be seen at the bottom of this article and the transcript of the interview in English can be read here:
Merry Christmas and on behalf of all Interisti thank you for this Christmas gift by winning the derby.
"Thank you, it's a Christmas gift also for us, we don't always only think of giving gifts to others. We are the one's who suffer the most because we live through this in first person, therefore we're very happy that we managed to secure a very important win."
How did you experience this match when the Curva's weren't singing?
"The Curva's were there, they were a little bit quiet but when you're down there in the pitch you're focused on what happens there and so you don't think about what happens outside of the pitch. Luckily the stadium was packed and this is a step forward."
This was the first match in a while where we didn't concede any goals…
"This is a very important fact. I belive in the balance we have in the team and today we got to see this, the I'd also like to compliment Rodrigo Palacio who scored and was the best player on the pitch. It's important to highlight the great work that the defenders and the goalkeeper do because this gives us a sense of security."
Reporter: Babilona Khosravi
Filmed/edited by: Thomas Salme