Di Marzio: "Wallace returns to Chelsea in a few days, Inter's transfer market is staring to move.."Di Marzio: "Wallace återvänder till Chelsea om ett par dagar, Nu börjar Inters transfermarknad röra på sig"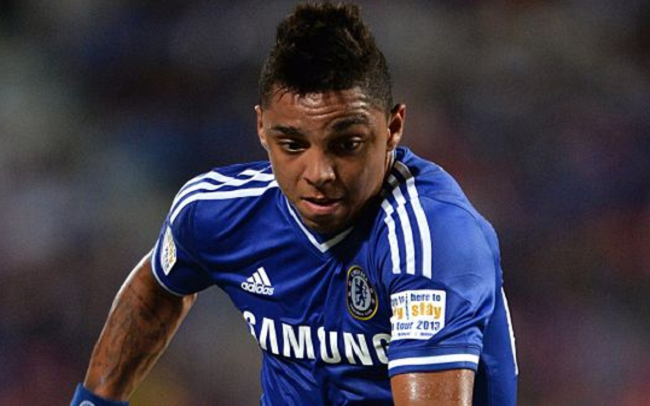 Inter's transfer market begins to move. Wallace will return to Chelsea in the upcoming days. The Brazilian winger hasn't conviced and according to Inter, it is better to let him leave so he can mature elsewhere.
If Pereira also would be able to leave (Marseille want to loan him and is willing to pay his salary) Inter would be ready to find another winger on a loan.
Inter have contacted Torino regarding D'Ambrosio and have offered Mudingayi, but Torino is looking for a different type of player, so Inter didn't even pursue talking to his agent. There is suspicion that D'Ambrosio has already reached an agreement with Milan for a June transfer. But Inter seems ready to say goodbye to two wingers, this is how the Nerazzurri's January transfers will begin.
source: gianlucadimarzio.com
Inters transfermarknad börjar att röra på sig. Wallace kommer att återvända till Chelsea de närmsta dagarna. Den brasilianska yttern övertygade inte och enligt Inter är det bättre att låta honom lämna så han kan få utvecklas någon annanstans.
Skulle Pereira också kunna lämna (Marseille vill låna honom och är villiga att betala hela hans lön) så skulle Inter vara redo att hitta en annan ytter på lån.
Inter har även kontaktat Torino angående D'Ambrosio och erbjudit Mudingayi men Torino letar efter en annan typ av spelare, så Inter gick inte ens vidare med att prata med hans agent. (Där finns en misstanke att D'Ambrosio redan har nått en överenskommelse med Milan till juni. Men Inter verkar säga adjö till två yttrar, det är så Nerazzurris januari mercato kommer att börja.
källa: gianlucadimarzio.com