Mudingayi agents could not reach agreement with Chievo, could stay at InterMudingayis agent nådde inte en överensenkommelse med Chievo, stannar i Inter..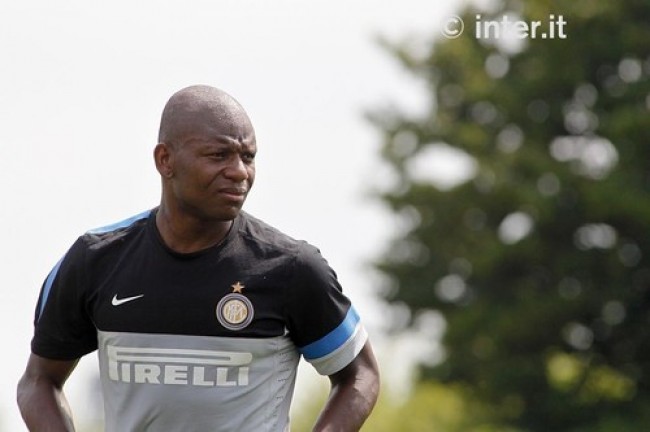 Inter was hoping to get Gaby Mudingayi sold to Chievo. His agents spoke with Chievo's sporting director, Giovanni Sartori, and they have confirmed that there will not be a transfer. It looks like that the Belgian is now stays in Milan.
Source: fcinternews.it
Inter hade hoppas på att få sålt Gaby Mudingayi till Chievo. Hans agenter talade med Chievos sportchef Giovanni Sartori och de har bekräftat att det inte blir en övergång. Belgaren ser nu ut att stanna i Milano?.
Källa: fcinternews.it