TuttoMercatoWeb – Fernando renews his contract with PortoTuttoMercatoWeb – Fernando förnyar kontraktet med Porto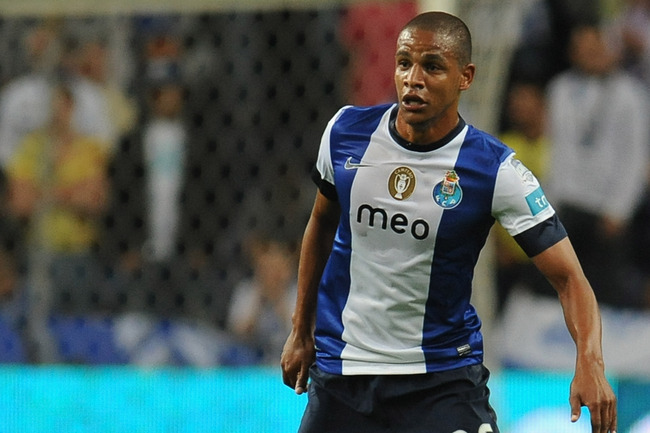 TuttoMercatoWeb report that Brazilian midfielder Fernando has renewed and extended his contract with Porto until June 2017.
Porto have therefore managed to keep the player despite heavy interest from clubs such as Manchester City, Inter, Napoli, Juventus and Liverpool this January but may be forced to sell the player in June. This may occur because the new contract contains a minimum release-fee clause of 30 million Euro's where 0 million will go to Porto whilst the remaining 10 million Euro's will be divided between the player and his agent.
TuttoMercatoWeb rapporterar att Fernando har förnyat och förlängt sitt kontrakt med Porto till juni 2017.
Porto lyckades därmed stå emot intresse från Manchester City, Inter, Napoli, Juventus och Liverpool nu i januari men kan tvingas att släppa spelaren i juni ändå. Detta eftersom att i det nya kontraktet finns en klausul som säger att om någon budar 30 miljoner Euro så måste Porto acceptera budet där 20 miljoner går till Porto medan 10 miljoner delas mellan spelaren och hans agent.