SportMediaset: Inter aiming for HernandezSportMediaset: Inter siktar på Hernandez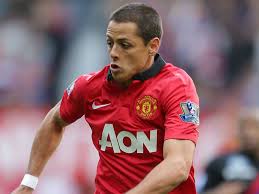 SportMediaset reports that Inter is ready to sign Javier Hernandez from Manchester United. The channel reports that the negotiations are very "hot" and that the Mexican would be ready to leave United to join Inter. Chicharito's contract expires 2016 but the striker doesn't get to play anything at United and his prophile fits what Erick Thohir wants perfectly.
Source: Fcinternews.it 
Sportmediaset rapporterar att Inter är redo att värva Javier Hernandez från Manchester United. Kanalen rapporterar att affären är väldigt het och att mexikanen är redo att lämna United för att gå till Inter. Chicharitos kontrakt går ut 2016 men anfallaren får inte spela någonting i United och hans profil passar perfekt in på det som Erick Thohir eftersöker till sitt lag.
Källa: Fcinternews.it