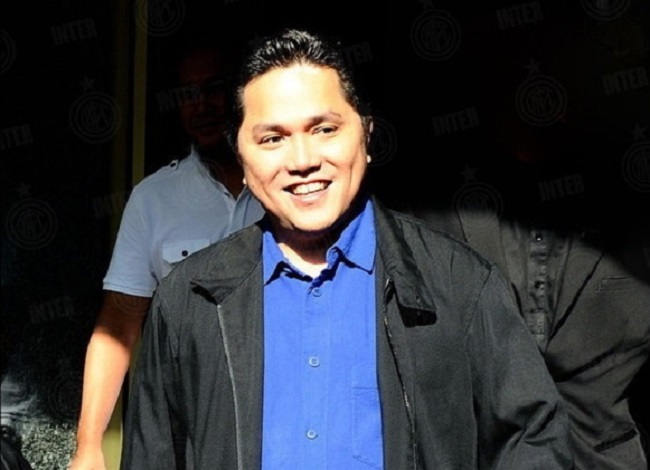 Shortly before his departure to Malpensa, Erick Thohir devoted a few minutes to the journalists who waited for hours outside the Armani Hotel where the Inter president lived this journey as well. Here are his answers to questions from, among others, our partner fcinternews.it.
Europe is getting closer, Fiorentina is just one point ahead, are you satisfied?
"As I said yesterday, it was a special day to give a gift to the fans, happy birthday Inter. A fine victory, there are still eleven games left, it's a long way to go, the team is playing more consistently now and can take points every game."
Ranocchia played ​​a good match, could it be a good idea to keep him in the future?
"I think it 's very important that we, at the end of the season, decide who should stay and who should leave, but in the end it's a good sign that everyone gives their best, because we want to keep all the players who want to express themselves. Yesterday, Andreolli played well, Ranocchia as well. It is a good sign that they complement each other for Inter."
A question from fcinternews.it: Can Cambiasso be important for Inter in the future given that his contract expires?
"We are also negotiating with the Palacio, but it is important to look at Cambiasso's performance, he plays well, even yesterday. At the end of the season we will evaluate everyone, both the young players and the experienced, because we want to build a strong team for the future with the goal of not only planning for next year, but the next three."
Do you like Chicharito Hernandez?
"A good player, but we haven't spoken with him or with Torres."
Source: fcinternews.it