Sam Olsen – The State of the Inter Nation: Part 2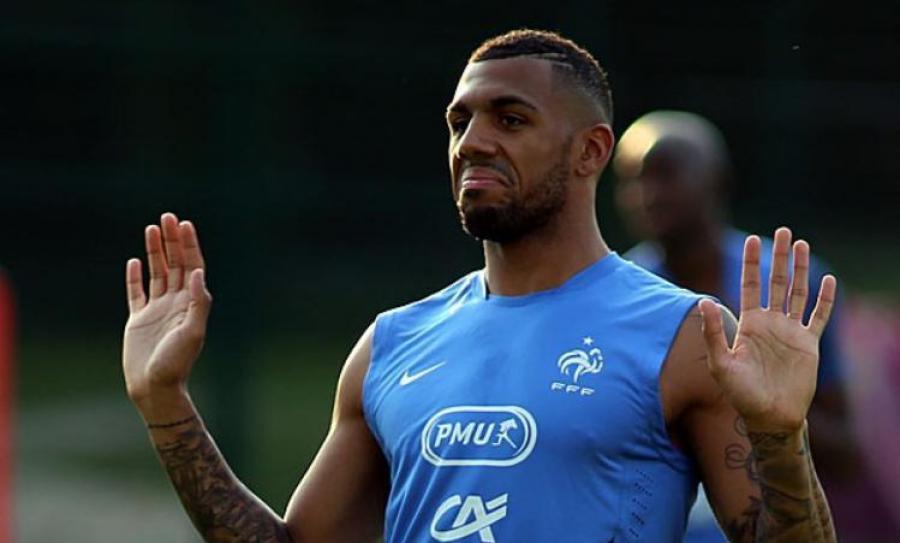 In his regular weekly column Inter fanatic Sam Olsen will be delving deep into the stories that matter to Inter's fans looking to keep the spirit of discussion and dispute alive and well on the pages of Sempreinter.com. New Zealander Sam has published several books on military history as well as contributing to a number of sport and news related websites. His love for Inter began in 1997 watching Ronaldo waltz through confused defences in the famous blue and black, and he has enjoyed the roller coaster ride ever since. His favourite moment was watching the team lift the Coppa Italia in 04-05 with Mancini, breaking the long domestic trophy drought, while his favourite player is Javier Zanetti, the great one, who encompasses everything good and right about the club.
Below you can read the second Part 1 of Sam's editorial The State of the Inter Nation. Click here to read part 1
Last week we looked at the state of Inter's squad and the specific requirement for two forwards, a defensive midfielder and a left sided back/midfielder to give Nagatomo a little competition for places. This week it is time to assess those players potentially on their way in. Are they the right men to take Inter to the next level or just another expensive bench warmer? Are they serious rumours or simply greedy agents hoping to get their clients and themselves a bumper payday.
I will try and focus on the rumours that I believe to be the most serious, giving the others a more cursory review. The key component when assessing these players will be the value they will add to the team and their ability to fit into Mazzarri's recognised system of 3-5-1-1, rather than putting their actual quality first. Inter has long had a proud history of buying the players who perhaps offered the most glamour and prestige, without really considering what the needs of the team were. A practise I hope has been retired with the Moratti era!
Yann M'Vila: Age: 23, Position: Defensive Midfielder
This rumour started gaining traction when it became clear Cambiasso was leaving and that Marko Livaja was signing for Rubin Kazan. A tough defensive midfielder, M'Vila was widely linked to some of the world's top clubs before signing for Rubin Kazan for about 9.6 million pounds in January 2013. His time at Rubin perhaps has not lived up to expectations and he has appeared unsettled in the Russian side, heightening chances of him leaving. Blessed with a good reading of the game, excellent defensive skills, good technique and the ability to play box to box if need be, M'Vila has been compared favourably to Yaya Toure and Patrick Viera, although he has still some way to go before he matches these two.
Do we need him: Yes
Will he come?: Has been linked with a move to several English clubs and would not come for less than 12 million pounds so it will take some serious negotiations. Given his age, potential and leadership abilities would be an excellent signing for Inter in a position where quality is needed.
Granat Xhaka: Age: 21, Position Midfielder
Linked with Inter for some time, Xhaka is an all action midfielder who at only 21 has the potential to develop into world class player. Generally positioned as a deep lying playmaker, Xhaka is defensively sound and a quality passer able to start attacks from the deep. He is also a tenacious presser with a strong engine that allows him to close down space quickly. Purchased by Borussia Mönchengladbach for about 8.5 million Euros in May 2012 Xhaka has not been linked to a lot of clubs but is a player of great potential.
Do we need him: He has potential but might be too raw for a starting berth.
Will he come?: It would be a surprise is he comes for less than 14 million Euros based on his price two years ago and his performances last season, a lot for a player yet to really prove himself. Would be an improvement on Taider due to his better playmaking but would constitute something of a risky signing despite his potential.
Valero Behrami: Age: 29, Position: Midfielder
Defensively strong and decent at starting attacks, journeyman midfielder Behrami is an experienced Serie A player who on paper could slot straight into the team.
Do we need him: As a squad player.
Will he come? Would depend on the price. Experienced in Serie A and a Mazzarri player Behrami would provide stability in the short term or a potential experienced head off the bench to shore up the middle of the park.
Jonathan Biabianby: Age 26, Position: Winger
Inter's boomerang Biabianby has been linked to another return to Inter. The flying winger offers pace and width, and a real fear factor. There are major question marks over his end product however.
Do we need him? Not urgently.
Will he come? Small, depending on price. Inter will not spend big on a player who has already had a couple of chances. Would provide great attacking variation off the bench but not quality enough to start regularly.
Eric Maxim Choupo-Moting: Age: 25, Position: Striker, Winger
A player little known outside the Bundesliga, Choupo-Moting had a solid season with Mainz scoring ten goals in 32 matches mainly playing from a wide position. Fast with decent dribbling skills he could provide a decent squad option for the club.
Do we need him? Under Mazzarri's normal formation not really, although he can play through the middle. If the rumours suggesting utilising a 4-3-3 formation are true however, he could be a good option for winger.
Will he come? Might be a cheaper option to offer versatility to the squad in terms of formation. Despite being a somewhat left field rumour this could be on the cards if Mazzarri is serious about using a 4-3-3 from time to time.
Eric Lamela: Age: 22, Position: Winger
Gifted Argentinian who had a stellar 2012/13 season with Roma scoring 15 goals in 33 appearances from a wide position. Struggled with injuries and form at Tottenham.
Do we need him: A quality young player, we could definitely do with him.
Will he come? No. Despite rumours of a potential loan I can see him being something of a pet project for Tottenham next season.
Alessio Cerci: Age: 26, Position: Winger or second striker
Found his feet at Torino after several tough seasons. Flexible in terms of position and a good team player who looks to be hitting his peak scoring 13 goals and 11 assists last season.
Do we need him? Yes, would be a perfect alternative to Palacio.
Will he come? Will be at a premium price wise after an excellent season but is a good chance to be snapped up, particularly if Inter manage to sweeten the deal with some young players as they have a habit of doing.
Hatam Ben Arfa: Age: 27, Position: Winger, Attacking midfield
Technically superb and a real gamebreaker at his best, although this is unfortunately all too rare. Often injured and mentally appears weak when things are not going his way.
Do we need him? No, does not do the job consistently enough to warrant a move to a club like Inter.
Will he come? In the past would have been a classic Inter signing but hopefully not anymore. His rumour has all the hallmarks of an agent trying to assess levels of interest for a player no longer in favour at his own club.
Abel Hernandez: Age: 23, Position: Striker
A player who desperately needs to leave Palermo to take his game to the next level, Hernandez has a good record at both domestic and International level and has been linked with a move away for a long time.
Do we need him? He is not the ideal type of striker.
Will he come? Palermo are notorious for selling high, one of the reasons Hernandez is still there. He has also a history of injuries and favours playing a quick counter attacking system. All this would make this transfer highly doubtful.
Javier Hernandez: Age 26, Position: Striker
A natural goalscorer, Mexican Hernandez is looking to move on after finding regular football hard to come by at Old Trafford. His goal scoring record is commendable but he has struggled to impact on 90 minute matches when he has started.
Do we need him? As a goalscorer yes, as a member of the starting line up, doubtful
Will he come? Possibly although to pay more than 10 million would be a risk. Why? Because under a number of managers he has been unable to prove himself as more than an impact player. He does not contribute much other than goals and whether Inter can carry a player like this from the start is questionable.
Pablo Osvaldo: Age: 28, Position: Striker
Troubled Italian striker Osvaldo has made it clear he wants to return to Italy from Southampton. His good goalscoring record and technique is offset by his aggressive nature.
Do we need him? Would offer a good alternative to Icardi.
Will he come? Rumour has all the hallmarks of an agent looking for interest. Despite his talent Inter do not need someone with a proven record for trouble polluting the dressing room.
Fernando Torres: Age 30, Position: Striker
Interest in Torres has been confirmed by Inter but there will be a number of strings attached. It is doubtful we will pay him a wage close to what he is getting at Chelsea, and I cannot see us offering much of a transfer fee. Torres' form has been questionable at best and would be a risky acquisition for Inter although his profile in Asia would not doubt see him utilised in this manner.
Do we need him: On his Chelsea form, no.
Will he come? Doubtful. The player seems to have his eyes firmly set on his homeland. His marketability in Asia make it a possibility if his Spanish options fall down but I cannot see this happening.
Alvaro Morata & Casemiro: Age: 21 and 22 respectively, Positions: Striker and midfielder
Two young Real Madrid stars both of whom struggled for minutes last season and both wanting leave for some game time.
Do we need them? We could do with both of them.
Will he come? No. Both will either be loaned or sold with a buy back option. Morata is being chased by a number of clubs and will probably choose one that will guarantee football, while Casemiro will probably only be loaned and will probably choose a more mid-table club to get the minutes he desires rather than risk sitting on the bench like Wallace.
Summary: So there is my perspective on those players linked to Inter of late. I would personally love to see M'Vila have a crack at Serie A in the heart of Inter's midfield and would look seriously at Alessio Cerci as an alternative to Palacio in attack. A compelling argument can be made for Behrami providing experienced cover in midfield also.