Mazzarri: "Pleased with the outcome of this tournament"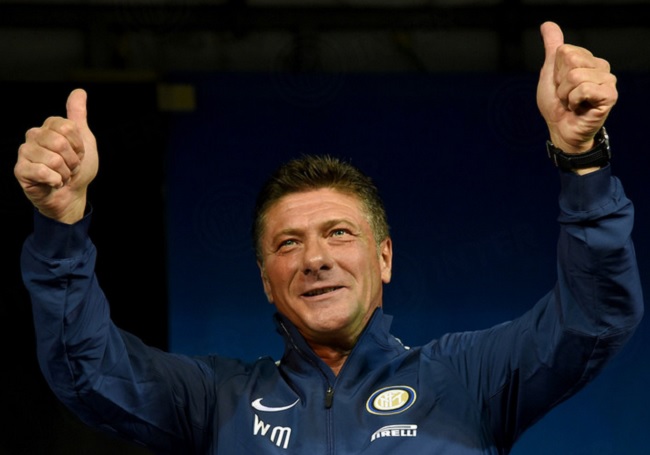 At the end of the Roma match at Lincoln Financial Field, Walter Mazzarri responded to reporters at a press conference. This is what the Nerazzurri coach had to say:
What does the team get out of a match against an Italian side? 
"To build a mentality and get back to the top it's important to have good performances and earn results. The victory helps the team's self-esteem and does us good."
Is it important to make it to the final and win it? 
"We did everything we had to do. We're pleased with the outcome: three games against high-level sides. It would be fantastic if we could win the tournament."
Are you optimistic after the start of this pre-season? 
"Yes, I am. Both the new players and the ones that were already here are already doing what I need from them. Vidic provides the team with confidence. After a full season we know each other better and that's something positive."
How did Roma seem to you? And any comments on Dodò? 
"He showed up with the right attitude, and he'll have a great future if he continues this way. We're a tough team. Roma are still a great side with a squad that commands respect and an excellent coach. In the summer you can't judge things the way you do during the season, but I think we did a good job."
Thohir spoke about Hernandez. What do you think about that? 
"I don't talk about the transfer market so I certainly won't comment on that. I don't know what the situation is and I think it's something for the president and our sporting director Piero Ausilio to discuss."
Vidic was very dangerous. Did you also sign him for his aerial ability? 
"That too. We knew he was a quality player and he's showing it in many ways."
Source: inter.it