Mazzarri: "Better in defense, better than in Frankfurt"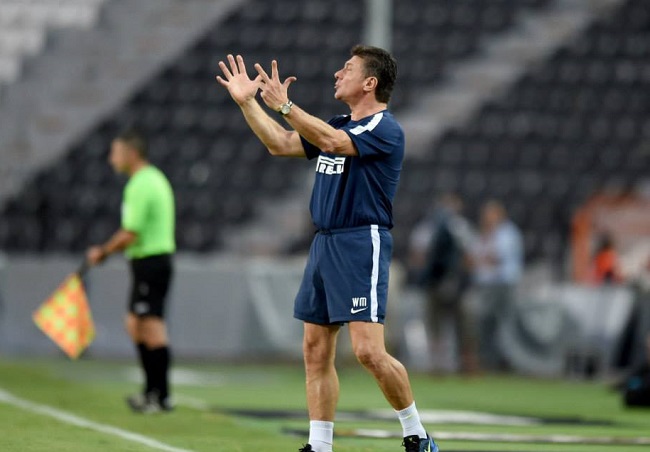 At the end of the game against the Thessaloniki Walter Mazzarri commented on the last friendly of the summer 2014:
In this last friendly match there was a great heat…
"We were more careful than in Frankfurt on the defensive. There we were a bit careless. Today there was a lot of attention and we did better. Another purpose was to give more playing time to M'Vila, kovacic, in short those who had played less for them to recover the form even more. I must say that I am happy with this. Then Osvaldo's debut who started working a few days ago and I'm also pleased to have seen him on the pitch today."
They had never played three in defense, they tried to surprise us…
"We have studied and tried to get them in trouble… But we are prepared, we rearranged on the pitch, however, and the team knew what it was doing … They were perhaps the most brilliant of us, but we have did not give anything away."
Few scoring chances?
"Also because we missed the last passes that could make us dangerous."
Now the playoffs of the Europa League…
"We have to do well this week. We should be careful and focused, playing away is never easy, and it was very useful to play these friendlies. We don't underestimate the next game against the Icelanders, it will be very important to do well to be able to play the second leg calmly."
Source: fcinternews.it