Oriali: "Never heard from Thohir, Ausilio is doing a great job"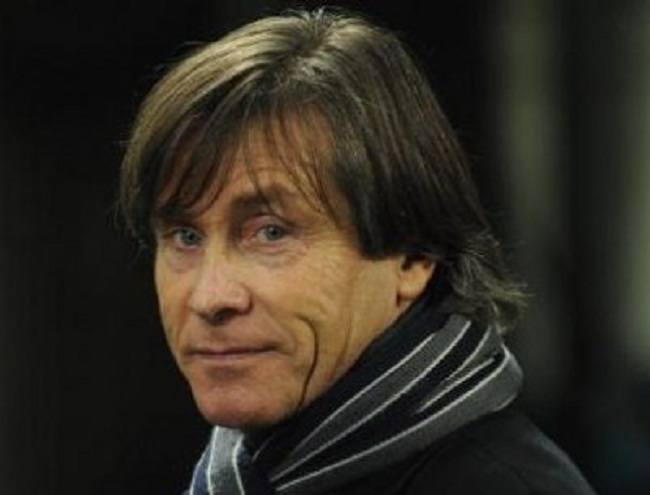 After his appointment as team manager of the FIGC, formalized these days, Gabriele Oriali spoke again, this time to newspaper Libero. The former Inter team manager does not negate the surprise for the appointment to fill a role, "which for years has been Gigi Riva's. Soon I will call him to ask him for advice." A role similar to that covered in José Mourinho's Inter: "In general, the team manager of a club has a different role than the one in the national team; organize trips, take care of the logistics… With José, however, the role was different: I wanted to have direct contact with him and the group. I hope to do the same with Antonio Conte."
Have you talked to the coach?
"He called me, he was happy for me. He knows seriousness and experience, it was also he who gave the nod to Tavecchio, otherwise nothing would have happened."
A little Inter in a national team that in recent years has had very little Nerazzurri.
"Massimo Moratti said the same thing. He called me to congratulate. Mourinho instead sent me a wonderful text message: 'You deserve it for all you've done.' A great in every way."
Did you already know Conte?
"Personally no. But certainly we're talking about a coach who knows how to bring out the best from his players."
Does this role make you happy or would you prefer to continue with a club?
"This experience for me is the best, the rest is step back for me. The first time I walked in Coverciano I was 14 and I was playing with the national juniors. I hope to replicate the same results, in any case the excitement is good."
Can you say something about the new Inter?
"The important thing is not to create controversy for free. When everyone asks me about Inter hopes that I will say something about the club that made me great."
You're saying that you like the new group of Walter Mazzarri.
"Yes, I like it. I think it is appropriate to give my compliments to Piero Ausilio, he's doing a very good job under difficult economic conditions. The new Inter can't aspire to the Scudetto, but it is a team formed with intelligence."
What do you think of Mazzarri?
"It was right to renew his contract, he has done well despite having to deal with a new ownership in the middle of the season. Then, he's always better the second year."
Has Thohir ever contacted you?
"Never, with the new president there has never been an interview, not even a phone call. Perhaps it is a consequence of the fact that he, for obvious reasons, is hardly present. The Inter fans, myself included, would prefer him to stay closer to the team."
Source: fcinternews.it