Guarin: "I never wanted to go to Juventus"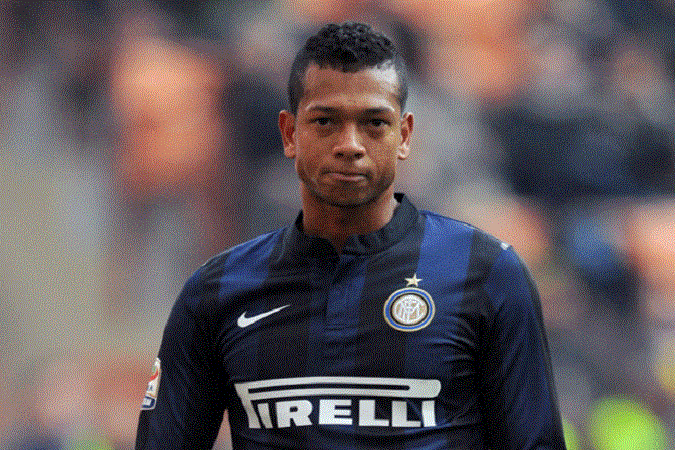 "I have let it be known, I'll say it again now and I will do it even in the future when you want me to: I'm happy at Inter because the best is here. Now, in front of me, I have everything on the table: trust, friendship, each component that loves me in the club from the coach to my teammates, all of them. Now it's up to me to prove who Fredy is. Now it's up to me." The message is loud and clear, and it comes from Fredy Guarin, who also to La Gazzetta dello Sport reaffirms his desire to stay at Inter. A little like in January, hopefully with different results.
You were mentioned together with many teams from last January until September 1st when you seemed more on the outside than on the inside, how much did it make your blood boil?
"I felt anger. Immense anger. Because from the minute I arrived I tried to give vent to my ambitions and the desire to feel worthy of a top club. And in those moments when you feel out of that dream and from that project that you have in your head, well, try disillusionment and anger. Even with yourself."
But how much were you really more outside than inside?
"At Inter I have always had an expectation: smash the world. That never changed."
We rewind: the thing that stayed with you after the failed swap with Vucinic?
"The desire of the fans to have me with them still."
And then what?
"I was left with the annoyance of hearing, like the transfer market last summer, that I wanted to go to Juventus. I haven't wanted to go to Juventus, and I will not want to go there. I'm happy here, with what I have. And that's enough."
Mazzarri, in the conversation that you had, made you feel that even Guarin is a player you can count on.
"He told me many important things. The one that impressed me the most? That we start from scratch. The past is past. What we had was a very positive chat, he is a coach who has a great desire to do something and win, other than being strong, and that strength now has to be seen on the pitch. From everyone, from me."
Defining Guarin 2.0 is trivial?
"It's a new Inter. It's enough. An Inter side in which he is still inside his dream."
One thing has to be said: apart from the periods close to the hot moments of the market, Mazzarri has practically always let you play.
"Yes, but because I deserved it, not because he's my friend or because I have a fast track. Because I played I did a lot on the pitch: Mazzarri doesn't give you anything for free, he makes you play if you train strong, otherwise nada de nada."
You have stayed at Inter also because you were considered better than any other arrivals. And with a new role in view: a second striker or attacking midfielder. On second thought, the new role is not new…
"I did it already with Villas Boas at Porto. Sometimes with Stramaccioni. I like the idea of being able to play in that position for 4 reasons: it is an area of ​​the pitch where I feel good, I am closer to the attacker, I see the goal wider and having less defensive duties I can take advantage of my power."
About the goal, two flaws: the continuity during the game and the aim. You have scored some goals, but some shots…
"Regarding the continuity it's true, but I know that at this moment, in this type of team, I can find it. The goals? It's a thing of the moment."
In what sense?
"Consider this, at Porto every shot was practically goals. And I tell you another thing: 3-4 times a week I stay a longer time on the pitch to test the shots, to practice scoring, to try and get it right."
Your dream goal would be?
"It doesn't matter… Just that it's a bomb."
Another curiosity, so we close the circle of the past, but what were you thinking when you made that back pass in Livorno?
"I made a mistake. Period."
For Inter, what tattoo would you do?
Shows his left wrist: "Do you see? The Cup, the Europa League won with Porto, with a lot of data. I'd would like to do such a one on the right wrist. A trophy with Inter: I'm used to believing in things."
What bodes well for this team?
"The project, the group that I think is fantastic and a team that is hungry, quality and ambition to win."
All good, but then if certain rumors start again in January…
"I say it like it is. I was little, in Colombia, and I played in a team owned by a bank. The bank went down, the team was gone, they broke up. Dissolved. So they asked me to go play in another team, and it was as if I had gone from Inter and was offered to put on the Milan shirt. I said no. That way, secretly and without the knowledge of my father, I showed up to training for 2 weeks. In short, if I put something in my head, it is like that. In my head there is Inter."
In those weeks in which the Moon was difficult to see, what made ​​you strong?
"Those who love me and some evaluations. In the past 2 months I have had much time to think. And now I know where they are. Even more than before."
Source: fcinternews.it