Bardi's agent: "Monaco wanted Francesco, but he's bound to Inter"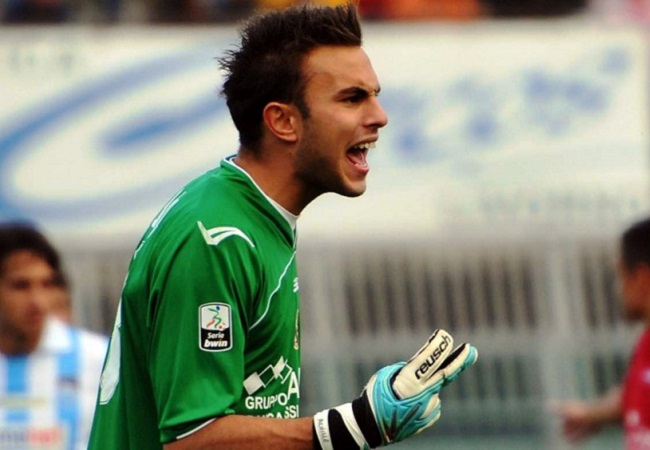 During the last weekend of Serie A not only the young players at Inter were highlighted, but also those owned by Inter on loan to gain experience. Standing out was the performance of Francesco Bardi, who stopped Higuain's Napoli, as well as the Argentine's penalty. To talk about his magic moment and big offers that were returned to the sender by Inter in the summer, FcInterNews got an exclusive interview with the player's agent Vincenzo Rispoli. Here are his words:
Bardi now appears in the top 11 in Europe after the game against Napoli. 
"I did see him. It was beautiful and important. He deserves it. Compliments of Higuain? He continues on its path of growth. He works well for a path that is serious and long-lasting."
Chievo was the right choice? 
"The president, Sartori, has been good when there was, and especially Corini and his staff that wanted him at all costs."
Did you get a call from Inter after the performance in Naples? 
"I often talk to Ausilio, I know that he always follows Bardi. But even Samaden does. Francesco has maintained good relations with all of them. We are going through this process the right way, for a very good goalkeeper, one of the best around, but modest. Without much talk, like many of his colleagues, and with great quality. Inter appreciates his way of doing this."
Inter have shown that they believe in him a lot, in the summer there were important offers for the Livornese goalkeeper. 
"Inter really believe in him and we are glad that they do. It's a bilateral relationship. Francesco is happy to belong to Inter, he is flattered by the rumors of the major teams in Europe, but is happy to be here. Monaco after him? Yes, Monaco wanted him at all costs, but he never said anything about that. He's bound to Inter and so am I. The first player I moved to Inter was Gianluca Pagliuca in 1994, I'm glad to work with them and I have always got on well with Inter. We're both content."
How far are we from seeing him at the San Siro to defend the goal of Inter? 
"For me now it's a whole season ahead of us and he should continue to do well as he did, even in the matches with Italy. He only needs to remain calm and then things will come from the sun."
Source: fcinternews.it