Mariga: "At Inter I learned what it means to win"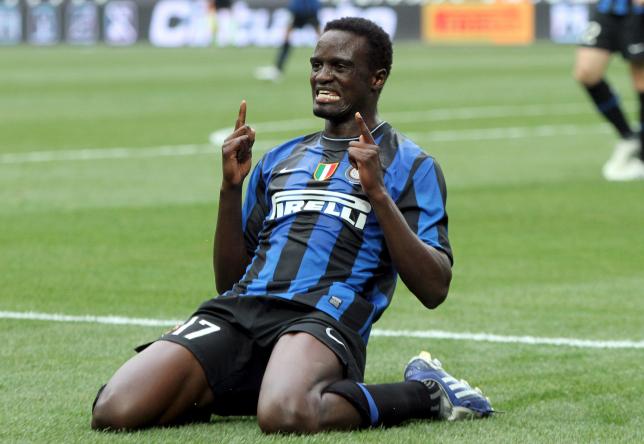 MacDonald Mariga has left for Parma after the end of the contract with Inter, last June. But Inter and the club are not forgotten and can't be forgotten: the memories are many, the moments important, the victories, the games (36 with two goals), but also a bit of bad luck and a few injuries too. This is his confession, exclusively for our partners at FcInterNews.it.
What has stayed with you from the experience at Inter? 
"In Milan, I learned what it means to win and what you need to do to be always a winner. Training with top professionals has also taught me a lot,"
Do you feel that you lost time during these years of your career? 
"I haven't lost time, indeed: I have won many trophies which makes me proud."
What is the moment that you remember with greatest pleasure at Inter? 
"The highlights are the victories of the treble and celebrating with our fans, unique moments, as well as winning the Club World Cup."
Do you think that the word injury is the most appropriate, talking about your experience at Inter? 
"Over the past two years, yes, I have been very unlucky. Unfortunately I was not 100  percent in form during this time and I am very sorry for that, but these things happen. Now I'm going back to Parma and I hope that I left behind all the injuries and can return to the real Mariga, in top form."
Which coach have you remained closest to? 
"Mourinho wanted me, he made me play in the Champions League and he made me win. José is a great coach, so I will always be grateful. But I also have great memories with the current coach of Napoli, Rafa Benitez: I think he's a great of the coaching bench."
Do you regret not having gone to Manchester City or are you happy to have won everything with Inter?
"City is a chapter of my life that never opened so I have no kind of regret: I came to a big club and won a lot…".
Source: fcinternews.it