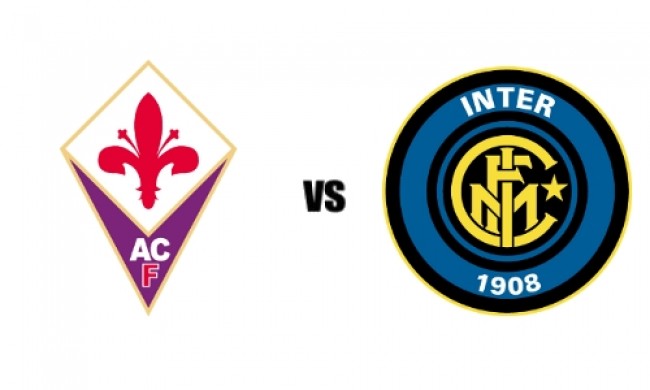 Inter travelled to the Stadio Artemio Franchi today in a very important match against Fiorentina. It was a chance for Inter to take three points from tonight's match as the Viola were decimated by injuries. Moreover, Fiorentina represented an opportunity for Mazzarri to claim the 4-1 beating at the hands of Cagliari was an anomaly. Notably, Inter started with both Icardi and Osvaldo up front and M'Vila paired up with Kovacic and Medel in the midfield.
Inter began the game looking a bit nervous and were sitting back when Fiorentina had the ball. The game did not take long to turn in the wrong direction as Babacar was left with too much time and curled a wonder strike off the post and in in the 7th minute. Handanovic had absolutely no chance and was certainly not at fault. To make matters worse, Fiorentina were continuing to get good chances from distance and Inter were punished for a second time when Cuadrado was given time on the ball and curled a shot into the net from the opposite side of the box.
Inter were taken to task early against Cagliari due to the exact same lack of pressing that was present vs. Fiorentina. Inter were not closing down the space fast enough and Fiorentina were given far too much time to pick corners on Handanovic. The Babacar goal was an unforeseeable strike, however, we know who Cuadrado is and he ABSOLUTELY should be contained as part of the game's STRATEGY. Inter's shape in the first half was poor and the gaps between players were huge, not to mention Inter's intensity was non-existent. Inter is not as bad a team as they looked in this first half, but Mazzarri was tactically out of his depth once again and unable to make the changes necessary to adapt to the game. The fact that Inter have conceded seven of eight goals against in the first half this season speaks volumes about their preparation.
Inter started the second half with the same team that finished the first and there was little that suggested Inter were mounting a comeback. It took until almost the 60th minute for Mazzarri to react to the situation by putting Hernanes on for Ranocchia. It appeared as if Inter altered their tactics with Medel dropping back to defence into a back four. Obi and Palacio came on for Dodò and Osvaldo to try and spark something in attack, however, Inter never really looked dangerous in Fiorentina's third.
The players did not show anything to me tonight. They were sluggish and lacked intensity and for that they are at fault. However, tactically Inter were incredibly poor. As many of my colleagues have pointed out this season, if Mazzarri's "plan A" fails, there is no "plan B". The manager simply got it wrong and when this happens he cannot adequately react. It took 60 minutes to even make a change and this is not acceptable. The team looked lost and lacked the type of preparation to take advantage of an injured Fiorentina which was necessary in order to gain points that we needed and this is also unacceptable.  What we were told was an "anomaly" against Cagliari has simply transformed into a pattern, and this requires some serious thought. Inter's Curva deserves a positive mention as they represented and defended Inter admirably.