Figo: "Sorry for the defeats, Inter will bounce back from it though"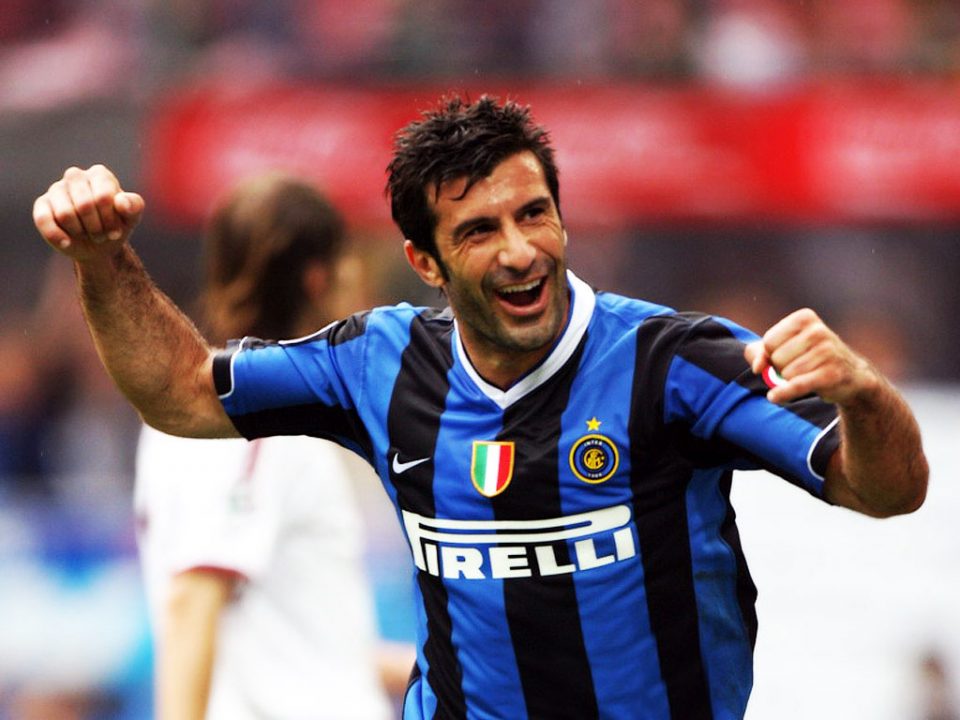 Luis Figo, Francesco Toldo, Javier Zanetti, Youri Djorkaeff to name just a few. The Inter Forever stars are off to China for a series of events between Monday 13 and Monday 20 October in Xi'an and Wuhan.
Football obviously plays its part, with a tournament organised by 'Winning League', but it's also a chance to fly Inter's flag across the globe and promote universal values such as the fight against racism, in association with UEFA's Respect campaign. There's lots of fun to be had too, of course.
Ahead of the trip, former Nerazzurri legend Luis Figo gave an exclusive interview to inter.it. "I think this tournament offers a huge opportunity to promote football in China, where there's a strong interest in everything that comes from our side of the world," the former Ballon d'Or winner declared.
"We'll have the chance to spend time with the many Chinese Inter fans and they'll get to see lots of players they'll only have seen on TV before. That in turn will help football to grow here and we're happy about that."
Nowadays there are several Italians playing in the Chinese league such as Diamanti and Gilardino, as well as coaches like Marcello Lippi. So what sort of relationship do supporters have with Western football and Inter? "There's tremendous passion there. Millions of people follow European football and calcio in particular. So obviously there are lots of Inter fans among them. That's why it's so important for us to go there. On a personal level it's a special feeling to pull on a Nerazzurri jersey and it will be great to see all my old team-mates again."
Finally, the Portuguese commented briefly on recent events at Inter: "I was sorry to see the defeats both for the fans and the lads in the team. They'll bounce back from it though, I know they will."
Source: inter.it