Moyes-Inter, he's saying he'd like to coach abroad..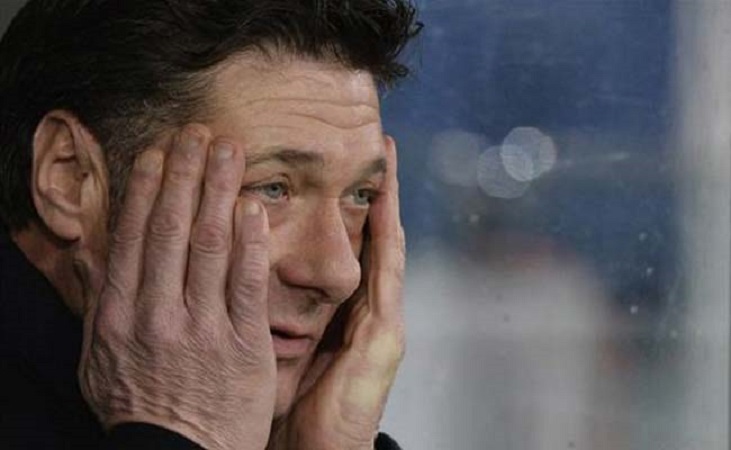 David Moyes, the former Manchester United is a possible candidate as the next Inter coach according to reports from transfer news outlets such as Di Marzio and radiomercato. Moyes was interviewed by the Daily Telegraph and here is what he had to say about his future;
"I am ready to return to football. I've no time-scale. I'm enjoying the break but I am a football man and I want to work, I feel my best years are ahead of me and I do feel I am still a young manager. I've lots to learn and lots I want to put into practice. "
"I think I am better-equipped to take over a job like Manchester United now than even when I did take over because I've had a chance to see what happens, what goes on," Moyes explained.
"I felt I was ready when I left Everton but obviously when you get in you see things and you realise that experience and knowledge you can only get from being in the job. But unfortunately I only got nine months."
There is also talk about a possible new job;
"I will wait for the right opportunity picking my next job is vitally important, I am well aware of that. I've an open mind as to what it will be and where it will be – if it is in the Premier League or in the UK that is fine. But if it's abroad then I'm okay with that. I have always been an advocate of players and coaches going abroad if it is the right opportunity.  It's good that we have good managers like José Mourinho and Arsene Wenger in this country but I think we should be trying to send out some of our managers to other countries to help not just the development of themselves but the leagues over here. It can enhance their careers. So I've got an open mind on where I go next."
Source: fcinternews
What do you say readers, would David Moyes make a difference to this Inter side? And how would Nemanja Vidic greet him?