(PODCAST) Studio Inter XXL #34: "The worst possible time to play Napoli"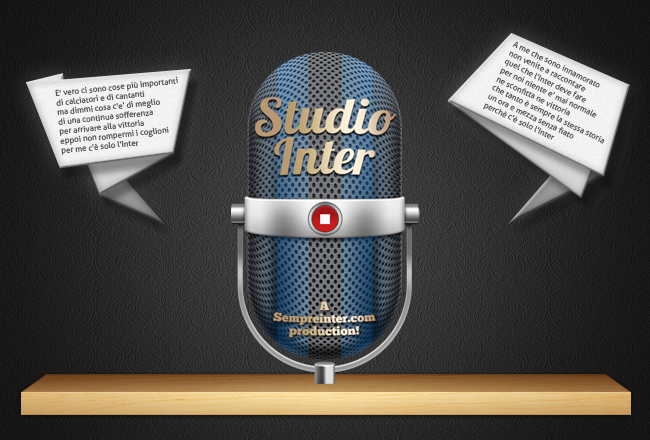 Yes, Studio Inter is back! The only weekly podcast in English dedicated ENTIRELY to FC Internazionale Milano where our motto is 100 % Inter 100% of the time, ONLY on SempreInter.com
In this weeks extra long episode Nima, Ben & Richard are joined by Northwich Guardian's Chief Sports Writer, Andrew Simpson. The boys analyze Inter's crisis, Mazzarri's future as previewing the fixture against Napoli.
All of this, as well as answering listeners questions + much more on this weeks episode of Studio Inter.
So sit back, relax and join the boys as they go deep into the black & blue world of the Nerazzurri.
Host: Nima Tavallaey.
Guests: Ben Boucher, Richard Hall & Andrew Simpson.
Edited by: Lukas Faxå.
Illustrations/design: Nermin Mesic.
To visit the episode page click here.