Sam Olsen – Improving The Attacking Third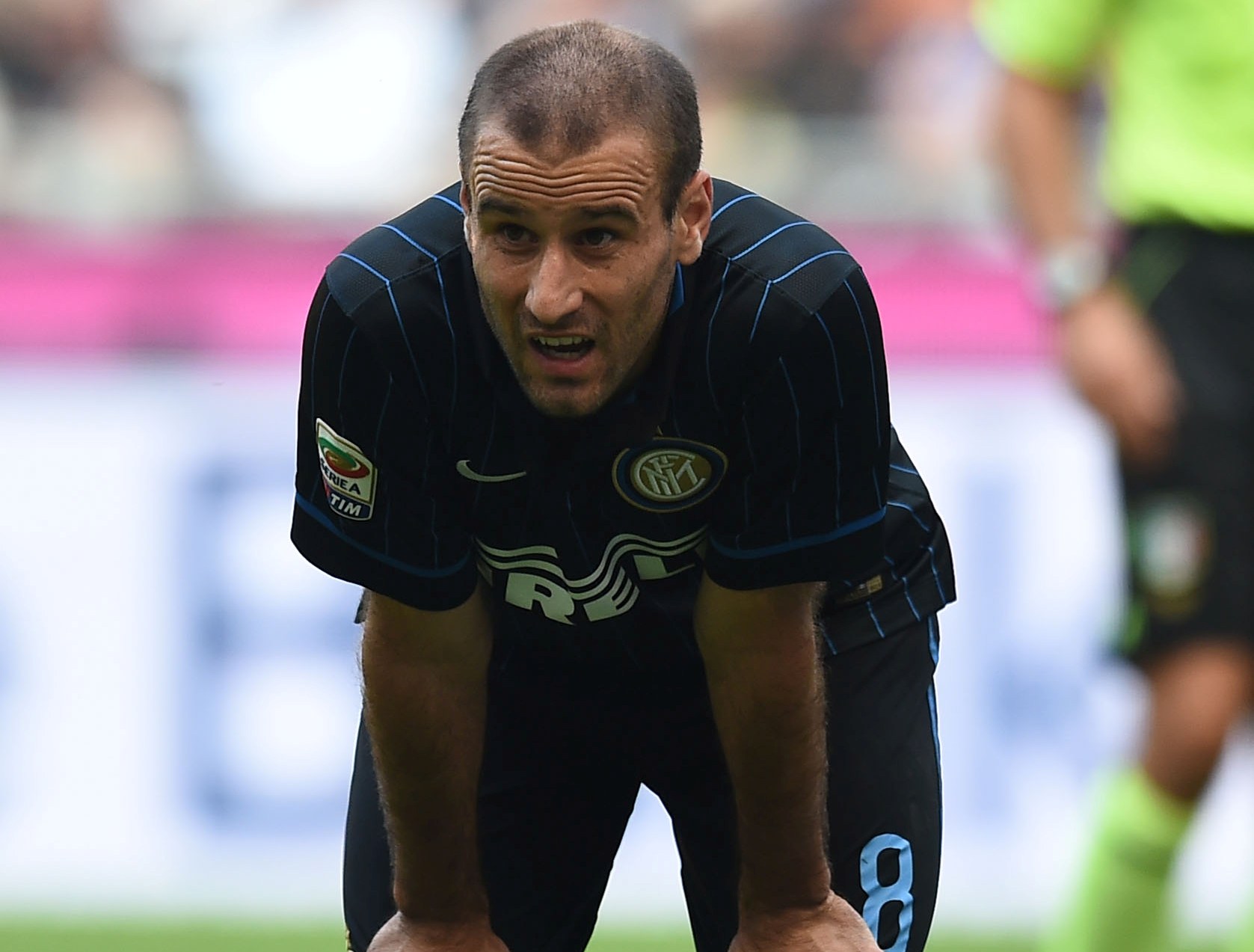 In his regular weekly column Inter fanatic Sam Olsen dives deep into the stories that matter to Inter's fans looking to keep the spirit of discussion and dispute alive and well on the pages of Sempreinter.com.
Over the last few weeks it has been Inter's headline grabbing defence that has been taking all the media attention for all the wrong reasons. Inter's last match against Napoli was no exception as Vidic, with a little help from an overeager Rannochia, brought Inter v Napoli to life with another defensive clanger, heading the ball on in the box straight to the feet of young Callejòn who could have grazed cows in the space he was left in. The Spaniard, not one to turn down such a well wrapped gift, duly slotted home to spark a mad fifteen minutes that would see three more goals plundered. These howlers, as calamitous as they are, have served to divert attention from the problems Inter have faced in the offensive third since Sassuolo was emphatically put to the sword.
The problems in attack were clear for all to see against Napoli as Inter constantly got themselves into attacking positions only to fail to find an outlet for all their positive intent. Kovacic would create space with his stunning bursts of speed only to find himself crowded out at the edge of the box, Dodo would send in crosses from the left that would fail to find their man, and shots would be taken without thought for players in better positions. Despite the results over the last few weeks Inter have looked reasonably good coming through the middle of the park but have not shown the required guile or interplay to get themselves through the heavy traffic they inevitably come up against in the final third.
Perhaps the stat that most obviously displays the inadequacy of Inter's attack over recent weeks is the shots taken by Mauro Icardi. Icardi is obviously supposed to play as the tip of the spear, moving off the last man, hitting the back of the net. Since his hat-trick against Sassuolo Icardi has been operating as a virtual ghost registering two shots against Dnipro, one against Palermo, none against Atalanta or Cagliari (he played only 20 odd minutes in both these matches), three against Qarabag and two against Fiorentina. It would perhaps be understandable if these were the stats for shots on target, but this is for all shots; on target, off target, blocked, everything. Such was his lack of involvement where it counts you could have probably put an Icardi wig on a sheep and placed it on the field and the output would have been the same. The young Argentine has either been marked out of the game, found himself separated by an ocean from his midfield or simply not been able to impact proceedings, his frustration clear for all to see.
Unfortunately the other strikers on Inters books have also been similarly shot shy. Osvaldo rarely pulls the trigger more than a couple of times a game, although he has got an excellent strike rate when he does, while Palacio hasn't yet shown the goal scoring form that lit up last season. It seems that after Sassuolo opposition teams have realized that if you close down Inter's strikers you go a long way from preventing them from scoring altogether.
Several factors have evidently exacerbated the issue, the slow build up play which allows opposition teams to get men back behind the ball, wingers who failed to stretch the defense or provide quality crosses on a regular basis, and a general inability to get in behind the opposition to name but three; all of which have blunted what, on paper, should be a potent attacking side. Against Napoli however, there were signs that things might be starting to turn around.
Inter came out much faster than they have in recent weeks their intent much more positive, while the gap between midfield and attack had closed enabling better interplay. On the left wing Dodo had perhaps his best game in an Inter shirt, providing constant menace and a willingness to take his man. Despite all this however, they still failed to create clear cut opportunities on Napoli's goal. For all the good work they were putting in they only really tested Cabra on one occasion. All that changed when Napoli went ahead. I stated in my previous editorial that under Mazzarri, Inter play conservatively until they go behind and true to form Napoli's goal suddenly invigorated Inter's attacking instinct. It was the response of a top team, and credit must go to the manager for giving his team the belief to come back so late in the game. Inter's first goal to Guarin, who appears ideally suited to the roll of super sub, displayed some wonderful movement, the Colombian attacking the back post in the off chance of a deflection or header falling his way, which it did. The second a stunning header by Hernandes who stormed into the box from midfield, showing what can happen if the midfielders are encouraged to get forward more, something that Inter's have failed to do regularly this season. It proved once again what Inter can do if their attacking instincts are allowed a little more freedom to express themselves.
We can only hope that this rousing comeback can kickstart the season. Inter showed that they can score if given a little more freedom to attack the box, and in Hernanes, Guarin and to a certain extent Kovacic, we have the midfielders who can cause trouble in the final third. I personally would like to see Kovacic employed in a Sneijder roll when on defence, sitting between the halfway line and box as an out. His ability to beat a man, his acceleration and his vision for a pass, makes him the ideal man to launch swift counter attacks against back-pedalling defenders. Combined with Icardi, who likes to get the ball in behind, Palacio and Osvaldo who are both good link men and Dodo who has shown great pace and dribbling skills down his wing, you would have a frightening counter attacking team. Whatever Mazzarri decides it is clear that Inter need to start getting the best out of their attacking players, start putting the ball in the back of the net and start taking some pressure off the under fire and over worked defensive unit.
Do you agree with Sam? Discuss below.