Pierpaolo Bisoli: "The penalty? Ask Palacio. I want respect for my players"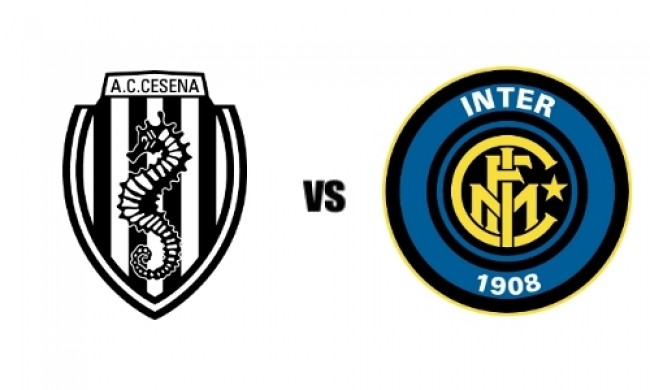 In spite of fighting hard until the end, Cesena had to see themselves defeated at the Dino Manuzzi stadium against a concrete and cynical Inter. At the post-game press conference, head coach Pierpaolo Bisoli commented on the match. Here is what he had to say:
"It's too bad that we didn't score after performing like we did tonight. Straight after the sending-off we had several opportunities to score, but we were confident of being able to continue creating chances, in spite of being one man short. We were organised, we fought well, but in the end it didn't finish well. I am proud of my players, if we continue like this we definitely won't get relegated. But I want to say one thing: I want and demand respect for my players from every team. My players get provoked in every game, of course I understand that referees can make mistakes, but I repeat: I demand respect!".
What kind of provocations are you talking about?
"I would like respect for my players, even if we are at the bottom of the table".
Describe the penalty and the game.
"Ask Palacio, in a situation like that it is normal to run into the keeper. I can accept the penalty, but the red card is too much. After all, the Argentinian was offside. I don't want to create trouble, but I want the same respect for my team as for the league leaders. However I want to point out that I am happy and proud of my players after a performance like this against Inter. Everyone predicted relegation for Cesena, but we are fighting until the end. We are ready. I have watched Inter seven or eight times, and by the way things are going I hope that our luck can turn soon. I wouldn't swap anyone in my team against an Inter player".
FcInterNews – How is Luca Garritano's development going?
"He was playing well, then I was forced to sub him as the goalkeeper was sent off. The player is improving and doing well".
Source: FcInterNews.it