Mazzarri ahead of Parma: "Kuzmanovic could start"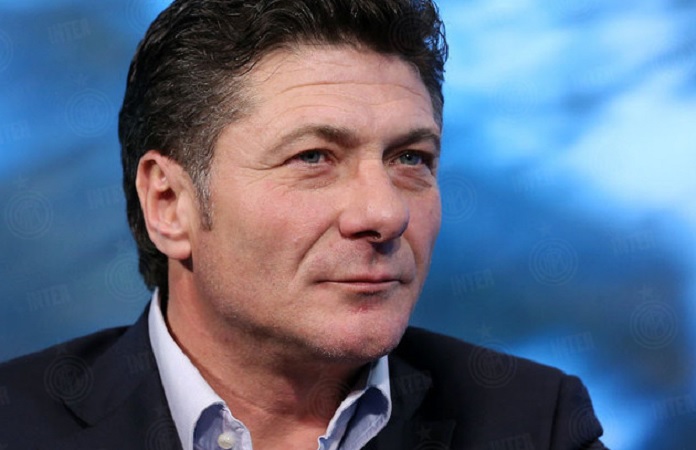 Ahead of tomorrow's away fixture to Parma, Inter coach Walter Mazzarri held a pressconference at the Centro Sportivo Angelo Moratti. SempreInter.com gives you his entire press conference in English below.
Parma will be a difficult opponent as it's a team that has taken far fewer points than they actually deserve…
"I agree, they haven't taken that many points, I've seen a few of their games. Parma is a good team, when you play someone on their homegroud it's always difficult. But I have faith in our strength and ability to do what we have done in these last 3 matches."
What do you want to see against Parma? What kinds of tricks do you expect?
"There won't be any tricks, we have to respect our opponents. It's about having to improve our mindset and mentality, to start in the right way, to go through the passive phase in a strong way and to play our football. Cassano? He's having a great season, he is in form and we know his strengths, But the entire team has played well and they play some good football on this pitch. But we are Inter and we need to think about Inter. If we do things right we will get the result as well."
The boo's and jeers continue. Have you asked yourself what you can do to make the situation better?
"I don't count the boos, I am focused on the team and I concern myself to make sure that external things don't bother the lads. We live in a democracy and everyone can do what they want, we are professionals and we have to give our all for these colours. I won't talk about it anymore, it's not my job to talk about it."
Are you expecting to get the injured players back? Are you worried about this?
"I have to think about that the ones that enter the pitch are at their best, we are doing everythign we can to get all the injured back into action. We are trying to get Hernanes fit, but I don't know if he's available or if he's available for a full match. Campagnaro is out, unless some new development occurs which were to change things from the last match. After the training I will tell you more."
Are Palacio's problems psychological?
"When a player finds himself in front of the goalkeeper 2-3 times it means that there is a good play. It means that he has the time, he has run and is understood by the others on the pitch. Maybe he's not lucid because he runs a lot, there are many reasons. We have seen that strikers go through periods when they don't score a lot. Rodrigo needs to stay calm and continue like this, when he leasts expects it he will score. Cavani went thorugh a similar period when he wasn't scoring, I told him to forget about it and the problem solved itself after a very short time. The most important thing is that the team wins."
When can we expect to see Puscas and Bonazzoli?
"They are two very interesting players, both have grown a lot since this last summer. Their coach hs done a great job in improving them, they tease me. But we are Inter and we need people who are efficient and concrete, you know what it means to make your debut with this shirt for a young lad. The less unknown we are the better it is, right now Palacio and Icardi are ahead of them but at the correct time they will be on the pitch."
Dodó is having a few difficulties, why is that?
"I have never been able to substitute him, in the modern game you need great pace and rhythm. I haven't been able to give him any rest, it's only normal that he's paying for it and so he's not lucid. Even the best also need to rest sometimes, that's the problem."
Does being within a point of the third place give security? In this abnormal situation will you be able to win 3 matches in a row?
"The lads and I are always looking to improve, the bad results were due to a lack of habit of being able to go into those matches with the same attitude. We need to find continuity and with this the results will come. After two defeats our position in table was affected, we didn't look at the standings then and we aren't looking at it now. Now we have Parma then we have St. Etienne."
Will Kuzmanovic start tomorrow?
"Yes, he's fresh and played well last time. I also have to be sure as to how Hernanes is doing, all the doord regarding him are open. I also have to think about making 3 changes during the match, we are now at the very minimum in this regard. I have to make some considerations, considering the way Kuzmanovic played on Wednesday he is a candidate for the starting line-up."
Last season you played less matches and had fewer injuries. Are these two things related?
"I don't think so. I've always had few injuries working with my staff. The team was assembled at the very end, some players came back from the World Cup injured and hadn't trained regularly for quite some time. The injuries can be divided into traumatic and muscular, the latter are few and they concern Nagatomo and Osvaldo who came back injured from their national teams. Jonathan's problem is different. Then we have D'Ambrosio's and M'Vila's knees but they fall within another context. These were all random injuries but we've reacted in the right way."
What was the key to getting the reaction you've got after Florence?
"After Florence we had a small break and some players had time to work, especially Hernanes. Then, during difficult times the boys demonstrated that they were united and had conviction, they have worked well. All the components needed to recover were there, we were all convinced to do well and corrected what wasn't working. Also the episodes went in the right way as well."
Has Juan Jesus been the surprise of the season so far?
"It's true, last year I told him that he will very soon be starter for his national team. It was enough that he worked on a few minir details and together with the others they are giving me a great sense of satisfaction. He has such a physicality that allows him to always play and this counts a lot for us."
Will Osvaldo return for the Europa League fixture?
"There seems to be a glimmer of hope that he and Nagatomo can return for St. Etienne. But now we're thinking of Parma and then we will update you."