Mazzarri's press conference ahead of Verona: "Thohir is the President, I won't comment on his statements"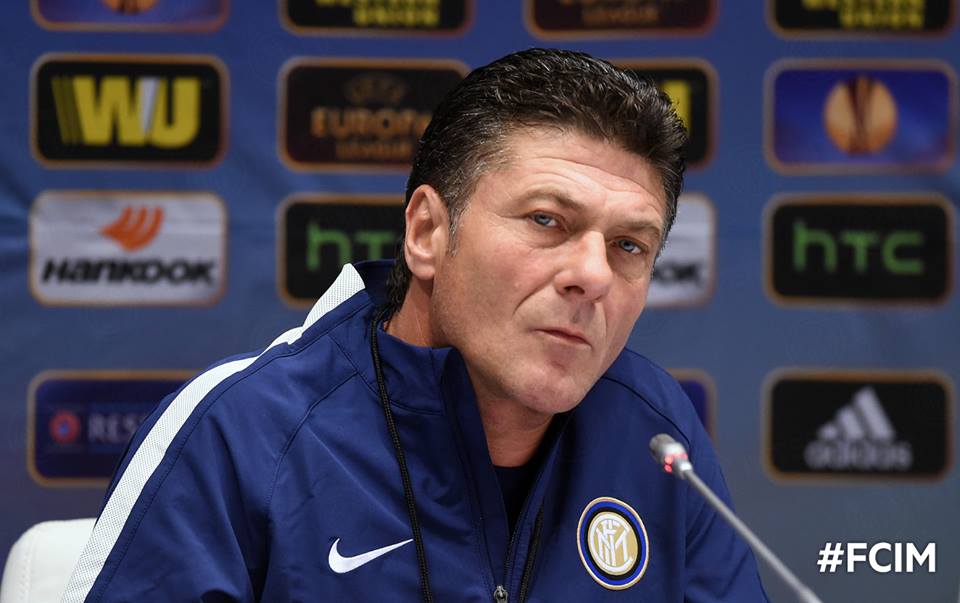 In the eleventh round of Serie A Walter Mazzarri's Inter will take on Andrea Mandorlini's Hellas Verona. A complicated match, the first of three in a row that also includes matches against AC Milan and Roma. After the statements from President Erick Thohir, who described the match as one that has to be won, to get back on track after the debacle in Parma and improve on the position in the league standings. A few minutes ago at Centro Sportivo Angelo Moratti Walter Mazzarri held the usual press conference ahead of tomorrow's match
Verona arrives to San Siro, what kind of team do you expect?
"They have been doing well for years, Mandorlini is doing a great job. They have always done well on the transfer market and are a team that, even against us, will uphold the same attitude. They defend well and can counter attack, but I am interested to continue from the first 45 minutes against Saint-Etienne. That way we'll play a great match."
Can the young players you have available be starting players?
"When you start a project that has certain parameters we have also taken into consideration the aspect that concerns their development. If you look at, 4 or 5 young players play with us on a permanent basis, then the others try to make them better. They are assets of the club."
Comment on the injured and young players.
"I will talk to them individually and then we will try to make the best choices for tomorrow. Some guys are not used to playing from the start, I must also see how Mbaye is doing."
Will you ask for a last effort before the break.
"When we are a full squad and lucid we can make it difficult for anyone, but we must not fall. I will repeat this to the team today."
How is Palacio doing?
"I don't want to repeat myself regarding him: he is very important, the ankle is not fully healed, but he has to play. I hope he can get out of his slump as soon as possible to get liberated mentally. It is important to us."
How can Bonazzoli be useful?
"In Parma I used him in a position I was forced to, he has to play closer to the goal, even in a 3-4-3 or 4-3-3. But considering his qualities he should stay close to the penalty are. He is growing and must continue to do so."
Do you think the team is lacking concentration?
"There's a lot of randomness in some goals that we allow. In France we made avoidable mistakes, but I think it's a coincidence, I repeat that. We need to understand and keep in mind that in the first minutes opponents always put pressure on us and we, for our part, we must be less coy. we talked about it and we need to correct this aspect."
Thohir focused attention on the team. Will the players be able to send a message to the fans?
"I will not comment on the words of the President and leaders of the club, but we must all do our utmost to ensure that, in case of difficulty, we all can help. I only want to add to what Thohir said that I hope that our fans can give us a hand."
Will the next three games give a dimension of Inter's level this season?
"I bless the break that is coming, as I did with the previous one. I hope it can be used to recover important players and train them continuously. If we are healthy we can make it difficult for anyone, although we have shown it with little continuity."
Did you expect the development of Dodò?
"We wanted him and we believed in him. He has room for improvement, but now he is playing a lot and I have not had the opportunity to let him rest."
What can be done to resolve the situation for Vidic?
"I am curious to see what the error is he committed in France. He had his player, and there was a rebound, he went to mark an opponent and, therefore, I did not see any blame to be assigned. He led everyone great and it seems to me that his match was very good."
Is there a feeling at Inter that you have something more than other teams?
"At the same time, I do not evaluate myself, but leave that for others to do. It is true, a few games have been bad, but I want to try to see the 'glass as half full', but more than that for me, for the lads. In Genoa, when I coached Doria we had certain goals and it was different to develop certain players, such as youngster, but here everything is different. When we play opponents they give 120% and some draws seem like tragedies, and for young players it is more complicated. "
Jonathan has not renewed his contract. What do you hope for?
"First of all I'd like to see him on the pitch, because he has never been available. If he's on he is an important element, but then again he's never been available, and I can say the same regarding Nagatomo. Last year, he did well, I hope he returns as soon as possible, I want to go back to coaching him."
Source: fcinternews.it