SM: Latest on Nagatomo & Hernanes injuries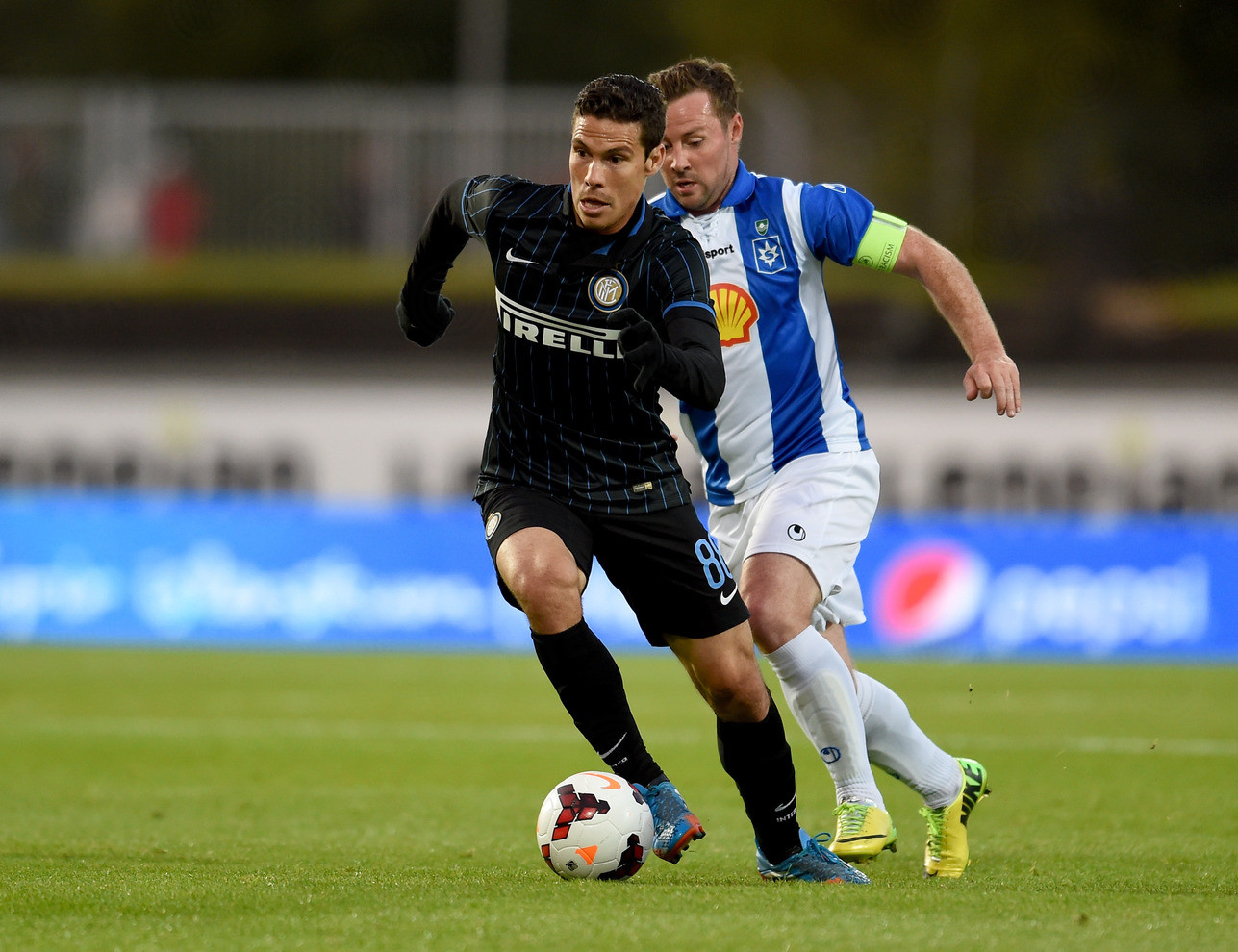 Two Inter players fell to injury against Dnipro in the 2-1 win tonight.
Yuto Nagatomo was substituted off for Hugo Campagnaro in the first half as he hurt his right shoulder after colliding with the turf. According to Sportmediaset, the problem could be a complication from an injury suffered in 2011. His dislocated shoulder is yet another blow to his already stop-start season, and one less full-back option for Roberto Mancini to work with before Roma.
Hernanes was taken off in the second half to make way for Joel Obi. Il Profeta was given an ice bag while on the bench. He appears to be nursing a groin injury, which throws his presence in Rome in question. The Brazilian with the assist tonight will be further evaluated in the coming hours. Edit: It is in fact an adductor injury. Bad news.
Source: Sportmediaset
Let's hope and pray we have some semblance of a full squad against Roma, especially given their extra rest…
It's not even fair, Roma has the bunga-bunga night in the hotel after Tuesday's result, and we get the groin injury?? Maaa…