Mancio's Pre Qarabag Press Conference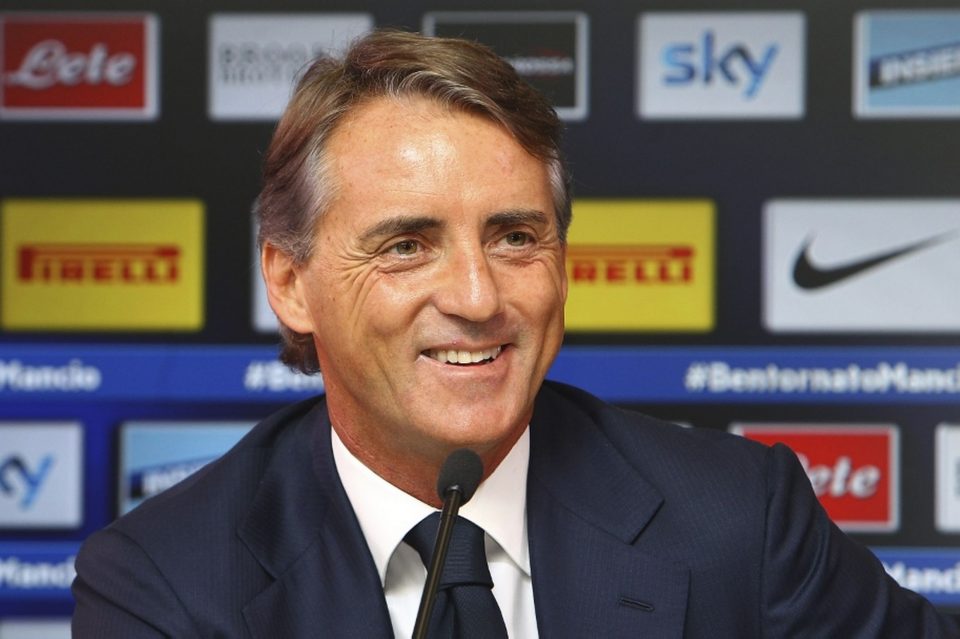 Flanked by Danilo D'Ambrosio and Federico Bonazzoli, Roberto Mancini spoke at the Pre Match Press Conference in Baku ahead of tomorrow's final Group F Europa League fixture against Qarabag.
How is your attitude going into this match?
 "Even though we have brought in many new players to the squad, we did not come here to take a walk. We will do out best to win. Vidic? He hasn't been feeling well since yesterday. Our team consists of many young players. There is a lot to do but the important thing is to get back to winning ways in the coming years. Surely, tomorrow we will play a good game. If Inter have qualified, it means we have had played well."
What do you make of the opponents?
"They have very strong strikers – we should not think that we will have it easy. I expect an exciting match. Qarabag have a chance to qualify and I know they will give their best."
What are your thoughts on the defeat to Udinese?
"We played two very different halves. But I do not think it was due to our physical condition. At the end of the game, I talked to the boys about their mistakes. Although we did not have a good game, we are slowly improving."
What are the differences between this side and Mourinho's Inter?
"There are too many. The current team consists of many young players and it will be difficult to be the champions this season. In 2010, it was easier to win the Champions League because the squad had complete players who were at their peak. We hope to achieve certain goals in the coming seasons.."
You have called nine defenders?
"Yes, but we will certainly not play a defensive game. We're out here to win!"
Your experience in Turkey?
"Will it be an advantage against Qarabag? I do not think it matters. I have analyzed this team well regardless."
Source: fcinternews.it