Transfer Watch: Who's Coming In?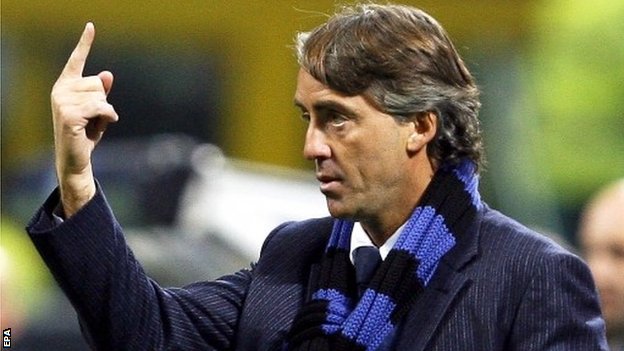 With just less than a month to go before the transfer market open, let's take a brief look at some of the recent names linked to a possible move to Inter, according to SkyNews, Mazzari was not pleased at all with the transfers from the previous window, so it appears that Mancini and company have some serious work to do in bringing in new recruits who not only possess the proper skill sets, but also those who would be a good fit for the club, sources at TuttoSport have reported that Inter are specifically in the hunt for a forward, a central midfielder, and a defender during this particular transfer period. Here is a list of five recent names linked with a January Inter move.
Mohamed Salah (Chelsea – winger)
Since moving to the North London club a little less than a year ago, the 22-year-old winger has only garnered 12 minutes of top-flight play in two substitute appearances. The 22-year-old Egyptian seeks a loan to another club that would give him more regular playing time in a competitive league. Chelsea boss Jose Mourinho, however, has stated that he does not want to send any of his players out on loan this winter. According to some sources, Salah is believed to be the top attacking player on Mancini's radar, and is one of several PL players being targeted by Mancini and Inter.
Alessio Cerci (Atlético Madrid – forward)
Inter's current offer for the 27-year-old forward includes a loan with buying option, but Atlético have not responded favorably to this particular offer. Apparently, if the Spanish club let go of Cerci, they want to cash in immediately – something Inter is not willing to commit to at this time. Atlético are looking to sell Cerci due to his mediocre-to-poor performance so far this season, but this has not stopped Mancini from pursuing the Italian international.
Ivan Mocinic (HNK Rijeka – midfielder)
Mocinic is one of Croatia's best young prospects playing in the Croatian top flight league, and has reportedly been in talks with Liverpool for some time. Recently, however, Inter swooped in to make an offer and the 21-year-old playmaker responded favorably, expressing his flattery at Inter's interest in him. When asked if he would consider a move away from the club and country of his birth, Mocinic stated, "Why not? I was born in Rijeka and this is my club since I was little. We follow Serie A from here and I have always been an Inter fan." Considering the side's current woes at midfield and their need for a brilliant creative playmaker, Mocinic would seem to be a great buy and a great fit for the club.
Bruma (Galatasaray – winger)
In a somewhat interesting transfer situation, both Inter and Atlético Madrid are interested in Bruma. Atlético are targeting the Galatasaray man because they seem likely to sell Alessio Cerci (perhaps to Inter), and will need a replacement. Inter would appear to have more of a relationship with the 21-year-old Portuguese winger, though, considering they expressed interest in buying him before he made his recent move to the Turkish side. Of course, this all depends on whether or not Bruma is available at January.
Marcel Schmelzer (Dortmund – fullback)
Inter believe Schmelzer could be an excellent answer to their current problems at fullback. Unfortunately, Juve have similar thoughts, and have expressed interest in buying Schmelzer at a high price (Gazzetta della Sport reports €8M) in order to replace the injured Kwadwo Asamoah. While that might be a little pricey for Inter, it appears that there is room for negotiations. Given Inter's current defense crisis, Inter may be interested in buying a defender of Schmelzer's caliber even at a high price.
Lucas Leiva (Liverpool – midfielder)
The Brazilian midfielder is apparently frustrated by his lack of playing time at Liverpool, and is ready to secure a move to a side that will allow him to play first-team soccer on a regular basis. While Napoli have expressed interest in Leiva, it appears that their claim to Leiva may be usurped by Mancini and Inter, as he has reportedly labeled Leiva one of his top targets to acquire during the January transfer window, according to reports in Italy and from SkyNews.
Other reports across Europe link Inter with Arsenal duo Lukas Podolski and Joel Campbell, as well as Sporting Lisbon right wing back Cedric Soares. The January transfer window is always an exciting time for soccer fans. Let's hope Inter make the right moves heading into the second half of the season.