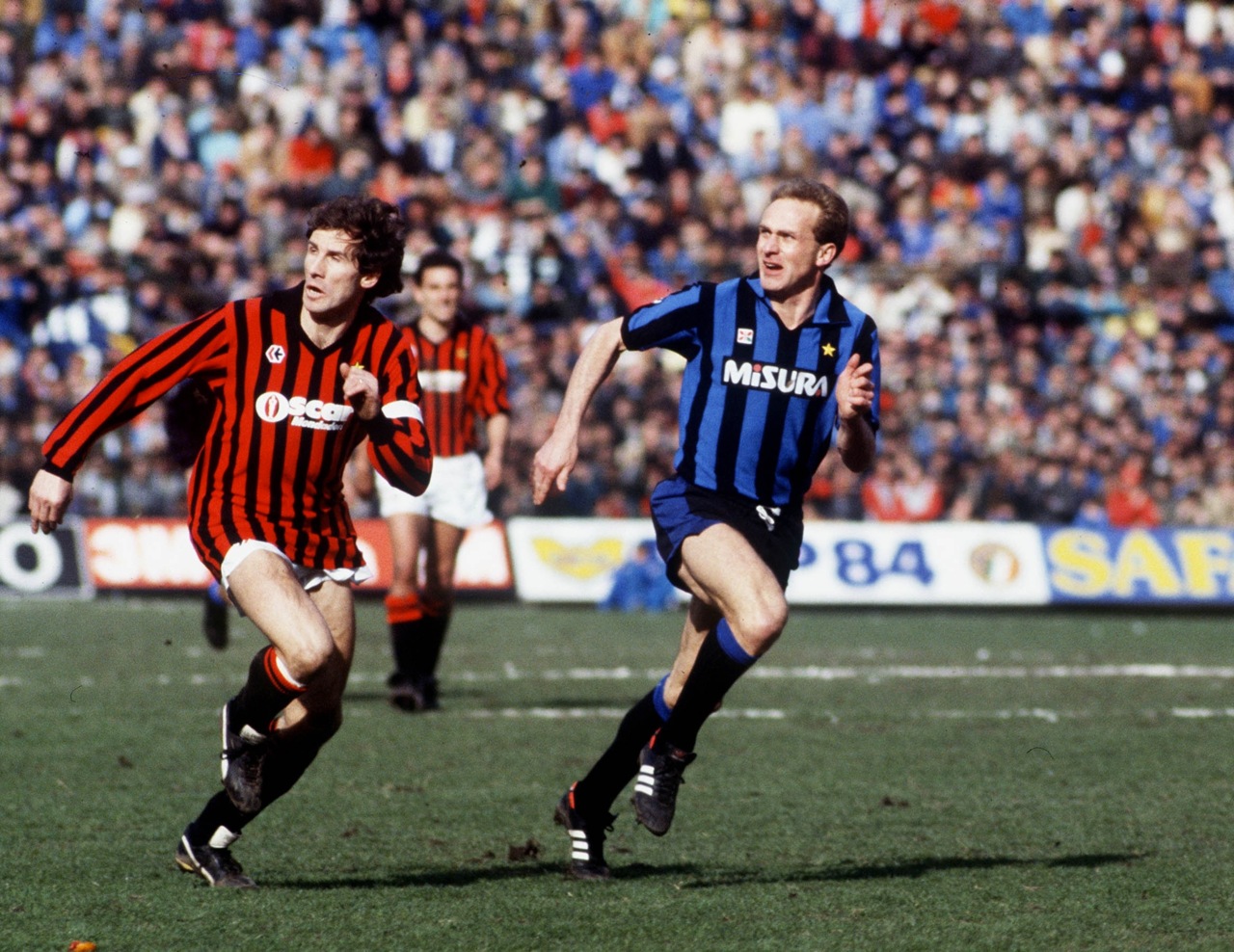 Karl-Heinz Rummenigge, who played for Inter during the mid 1980s and is currently the chief executive officer of the FC Bayern Muenchen AG, a daughter company of Bayern Munich, talked about various topics and reflected on his decision to join Inter during his heydays as a player.
Speaking to the BBC, Rummenigge said, "I think Moratti is right when he says the team is the driving force of a club. I am convinced that the most essential aspect is the result on the pitch. The turning point in our (Bayern Munich's) history was the year following the acquisition of Ribery. In 2008 we rejected an offer for Frank, an offer that 99% of European clubs would have accepted. When he plays well, the whole team plays well – they run well, win and everything becomes easier. The fans come to the stadium, the big players are happy to move to Munich, sponsors support the club, and there is a room for investment. The role of a coach, alongside the quality of players are essential. It is the coach who can transform the class of the individual to add on to the strength of a team."
Thirty years ago, in 1984, Rummenigge left Bayern to move to Inter. "In Italy football was very important and people were proud of their teams. I had offers from Real and Barcelona in addition to other European clubs but I chose Inter and Italy and I have never regretted. Indeed, those three years with Inter were the most magnificent for me and my family. Unfortunately, we did not win any trophies as we lacked a little luck. I also had a tendon injury in 1987 when we played against Brescia, which was my last game in an Inter shirt. I was very well received in Inter, and a month after moving to Milan, I felt like it was my home because of the affection showered by the fans. I have seen the beauty of Italy, including their kitchen, the San Siro that was always full, the competition on the pitch. I am nostalgic about that period when I played for Inter. I realized that Inter fans really wanted me and the project of President Pellegrini was to unite me together with Matthaeus, Brehme, and Klinsmann.
"On Sunday, as I watched Juventus play Sampdoria, I was reminded of the goal I scored against Sampdoria in December, 1984. Vierchowod was a strong defender but in the end I managed to score. Time has flown by but with a little patience, Inter and Milan will again be back on top. I have in the past looked at the two clubs with envy, not only for their history, but also because of their winning mentality. In the 2010 Champions league final, Inter played against us. Now, they are rebuilding with a clear and calm idea. Times have changed. I know that not everyone agrees with the idea of the financial fair play. Clubs like PSG and Manchester City think of it as a penalty against them. But I think FFP serves a good purpose, and the idea was unanimously approved by the member clubs of ECA, when Platini asked for the approval."
He continued, "after the Bosman ruling, 19 years ago, clubs have spent too much on player rights, transfers, and the commissions of agents. Italy is moving to improve the organizational structure of football and it shows – there is a will to grow and build something important in an attempt to change the type of the game. There is a focus on young players, which is very important. At Bayern, for example, some great champions are purchased every year, but a winning club is not built only in the summer. A large number of homegrown players are also necessary. We have Lahm, Schweinsteiger, Alaba, and Mueller. Perhaps in Italy, they require more help from the municipalities to facilitate the construction of stadiums. It is not a good idea to have old structures that are half empty. In Turin, when we players Juventus in 2013, I realized that their new stadium had the right atmosphere."
Source: Corriere della Sera