Maxwell: "If PSG wants, I am ready to extend"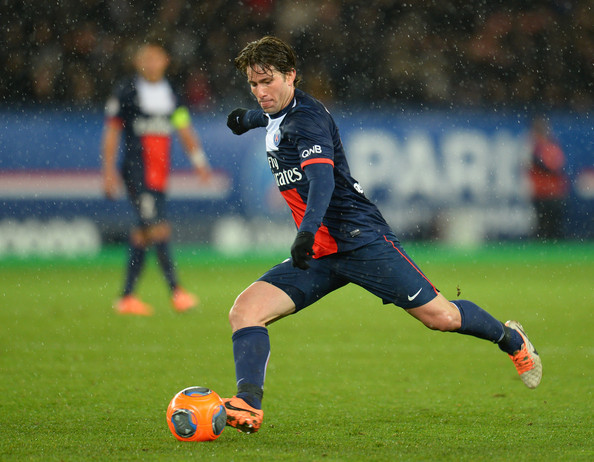 Ex-Inter Brazilian Maxwell Andrade may have retired from the Seleção but he is not just yet ready to retire entirely according to RMC.
"I'd be happy to extend," said 33 year-old Mr. Consistent.  "But wse have to see if the club agrees. I am happy here and I would keep playing in this team next season. If PSG wants I am ready to sign."
Source: RMC
Author's note: In case he does not re-sign, I would not mind AT ALL to see Maxwell back at Inter. Even at 33, he has stayed one of the best left-backs in the world, and Mancini knows the player well. Very versatile, and capable with and without the ball, he's also a great man on & off the field. He still has several years of European football left in him, and I haven't seen a reason to believe otherwise just yet. The issue would be the player's will, his age, and his relatively high €2.5 million salary.
Again, this is just me wishfully thinking about a player I've always respected and rated very highly. He's been enjoying a(nother) great season at PSG, with a goal and three assists in 16 appearances. He has kept promising youngster Lucas Digne out of the starting lineup for a while, and may yet continue to do so. Could be a short-term, experience, calm and collected quick-fix towards a defense that is desperately in need of a player like him. Maybe he could convince Zlatan to join us again? He's a great friend of the Swede, having played with him at Ajax, Inter, Barca, and now PSG. I'm joking, and it's probably Mercatoitis that's gotten into me. Anyway, I'll get to the other news and leave you with those thoughts.