TS: Boca Juniors wants Osvaldo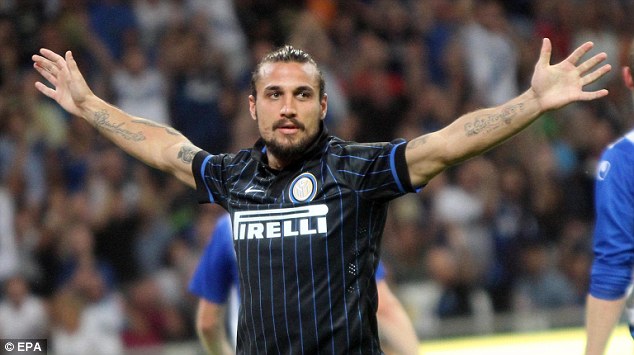 Daniel Osvaldo is raising with the Inter shirt and has already attracted the eyes of some clubs who would like to tear him apart from Inter, according to Tuttosport Boca Juniors have set their sights on the striker, as they are going to lose their main striker Gigliotti and would like to bring home an Argentine striker. The Italian Argentine arrived on loan from Southampton with the right of redemption for €7 million to be paid on three years and Inter have every intention of buying him.
Author's comment: I think it's impossible, at least for now, the guy is performing well even tho he is not getting his enough time on the pitch, he has the needed grinta, he yells at the players to perform and he is acting fairly till now, there is no need at all to dispose of him especially that his price is more than reasonable.
Source: Tuttosport.com