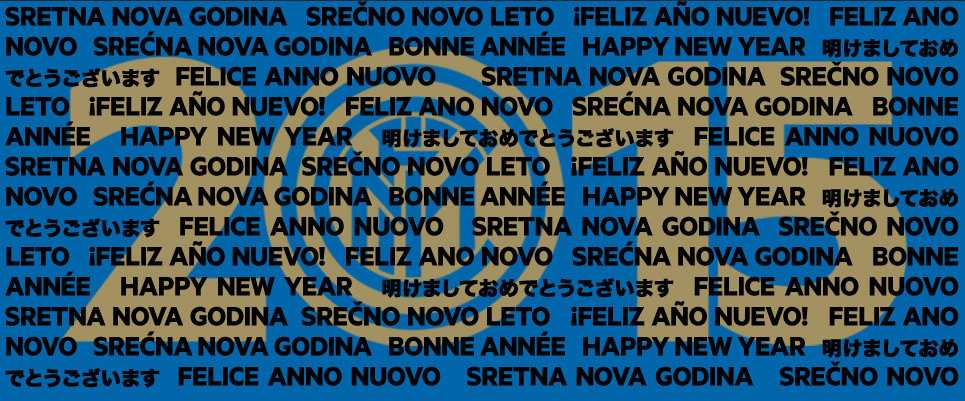 First of all we would like to wish all the Nerazzurri fans a happy New Year from Sempreinter filled with joy and happiness, secondly let's take a look at the realistic hopes and expectations for the New Year:
We had a variance of strong and difficult events in the last year ranging from the departure of our veterans to joining Europe after a season away and most importantly appointing Roberto Mancini on the Inter coach seat, so what's needed now is a clear management support for our coach unlike the past years when our regime failed miserably to support every Inter coach which clearly resulted in a pure and direct failure, so let's try to change that and hope for the best, we all should be behind Mancio, as fans and management.
Let's not judge our transfer targets for this mercato, at least not in this article, yes I know it's hard especially when we are linked with the likes of Diarra and Babacar, but let's not step into this discussion now, the coach highlighted the winger position as the most important one needed at the moment to materialize his ideas on the pitch replicating his best formation for the team, he tried to utilize what resources he has in the team at the moment but that failed miserably as we are still a long way from having a squad needed to support what we want to play. Rodrigo Palacio as a RW didn't deliver, Hernanes somewhere didn't replicate even half of his potential which we saw in Lazio and the miss-use of Osvaldo isn't going to help anyone, so let's hope that Mancio builds a competitive squad out of this transfer window capable of playing good entertaining football at least and he proved he can do that before.
One more important aspect of our current coach is his interest in our youth which comes hand in hand with our new management approach, Bonazzoli is gaining a lot of potential and playing time for his age, he is turning to prove that he can be useful for the team, but how much time will this last with the new arrivals in January? So the second input for my hopes is that I would like to see more time for our youngsters. I think they have a lot to offer if we believed in them, and I'm particularly keen on the younger players who are already exceeding their potential at the top level of the Primavera specifically Puscas, Donkor, Camara, and maybe Palazzi.
The next hope is most probably one of many other Inter fans this season which is to reach third place, which in the current state unachievable by all means although we are not that far, but it will make the perfect way to end this season which can be done with the right signings and change in the team's mentality, so let's wait and see what this transfer window can bring to us, this will be the main feature in how we will perform in the next half of the season At the end, we all hope that this is the real "Year Zero" for Inter in which the future team is built, progress is the most important thing, and I can sacrifice lots of bad games and results to achieve this goal, for the sake of compactness, ease of transition and alertness.
Now it's your turn, tell us what do you expect / hope for the new year to bring us.