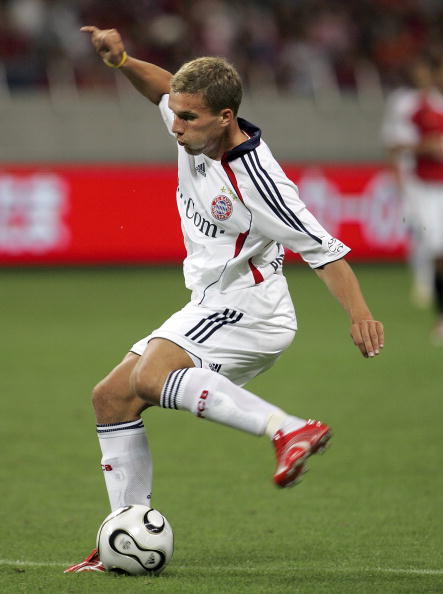 Podolski may wish to create great memories with Inter now, but he already has one related to the club…
The German attacker scored his first ever Champions League goal against Inter. On September 27th, 2006, substitute Podolski scored off a Cordoba error while dribbling past Julio Cesar to make it Inter 0-2 Bayern Munich. Ibrahimovic and Grosso's sendings off in the second half caused the defeat, as Inter were tied 0-0 with Bayern up until then.
Video highlights of that lowlight…

2006 (September 27) Internazionale Milano… by sp1873
Hopefully his next European goal will be with Inter. And hopefully he will score the next Champions League goal for Inter at the Meazza as well.